Checkout our blog for newsletters from Booneville, Corinth, Iuka, and Ripley
Go to our catalog: nrl.sirsi.net
---
Hare hired as new assistant director
Dee Hare has been selected as the new Assistant Direc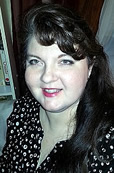 tor in charge of Technology and Branch Operations for the 13-branch Northeast Regional Library System, headquartered in Corinth, MS. She will replace Cathy Kanady, who is retiring at the end of April after 28 years of service. Dee will assume her role on May 1, 2014.
Dee is formerly the Head Librarian at the George E. Allen Library in Booneville, a position she had held for the last 12 years. She started out her library career as a part-time clerk at the same branch in September of 1998 before being promoted to Assistant Librarian in February of 2000.
A native of Booneville, Dee attended Northeast MS. Community College before transferring to Delta State University, where she received a B.A. in English in May of 1996. She is currently enrolled at the University of Southern Mississippi in pursuit of a Master's degree in Library and Information Science.
She and her husband Mike have one son, Cole. Dee is an avid reader of a wide range of subjects, although mysteries and science fiction and fantasy are her favorite genres. She also enjoys needle crafts such as knitting, crochet and cross-stich. She has a Winnie the Pooh collection that numbers over 500 items, a Harry Potter collection that numbers over 300 items and a wide variety of other collections containing books and other objects relating to characters from children's literature.
---
Melton takes Walnut librarian position
On April 1, 2014, Eric Melton of Walnut assumed duties as the new librarian for the Walnut Public Library. Melton replaces Jamie Wall, who retired on March 30 after ten years of service to the library.
A longtime resident of Walnut, Melton is well known in the community and will be a welcome addition to the Northeast Regional Library family. Melton says that he is "very excited about this opportunity to serve my home community in a job I know I will love."
Melton is a voracious reader and especially enjoys non-fiction titles in the areas of U. S. history, politics and government. He loves watching baseball and is an avid St. Louis Cardinals fan. He also enjoys watching spaghetti westerns from the 1960's.
Melton is a graduate of Walnut High School, Northeast Mississippi Community College and the University of Mississippi, where he received a B. A. in Public Administration. He has past experience working as a substitute teacher for the North Tippah school system and as an adult educator for the Corrections Corporation of America. He has also been previously employed as the assistant librarian at the George E. Allen Library in Booneville.