NEW Digital Media for October
Neregms.oneclickdigital.com
Click on the pictures to read more about these ebooks and eaudios.
Ebooks:
Eaudios:
Read about history, science, politics and maybe a bit of gossip in new nonfiction at your local library.
American Heiress by Jeffrey Toobin
The kidnapping and eventual recruitment (or not) of Patty Hearst into the Symbionese Liberation Army captured America's attention during the 1970's.  Check out New Yorker staff writer Jeffrey Toobin's account of the Patty Hearst story.
We have several books by Jeffrey Toobin in the Northeast Regional Library collection including The Oath: the Obama White House and the Supreme Court and Too Close to Call: the Thirty-six Day Battle to Decide the 2000 Election.
Ghost Tales of the State Line Mob by Robert D. Broughton
Ghost Tales of the State Line Mob includes narratives, pictures and documents about a violent period of this area's past.
Other popular books about this period include The Twelfth of August: the story of Buford Pusser and The State-Line Mob, both by W. M. Morris
Read more about new nonfiction
Why Read?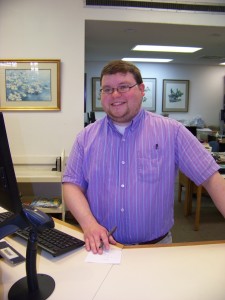 by Cody Daniel
When one is surrounded by books, by the great variety of literature, facts, opinions, stories, and random information that exists in the libraries of the world, one may often be surprised at how a small point of truth appears in the simplest children's book, no less than in the deep philosophy of the sage.
This point has been in my mind this week as I've contemplated the purpose of reading literature, particularly reading fiction.  In our modern world of instant information, databases, search engines, and continuous news services, we can easily forget that some of the most important things we learn can only be acquired through experience, through time, and through struggle.  This could be your experience or mine; it could be real or imagined—and it is this quality that provides an answer to the question posed by some readers:  why would I read something that isn't true??  When I have history, politics, technology, or hobbies to keep my interest, why would I waste my time reading something that never happened—and possibly, never could happen?
As a reader and librarian, I've reflected on this question a number of times, but most recently it was due to the children's book by Mo Willems called "I'm a Frog!"  It stars an elephant named Gerald and a pig named Piggie.  This particular pig just decides to be a frog one day, hopping around and ribbitting across the pages.  Gerald, who does not have Piggie's imagination, quite simply freaks out as he tries to figure out what has happened to his friend (and he worries that he himself might mutate into a pig).  Fortunately, Piggie tells Gerald that he is only pretending, but that pretending can be quite fun.  Even adults do it ("all the time," as Piggie says).
Why do we pretend?  Why read pretend stories?  Why does every culture across the globe and throughout time have its own rich history of folktales, fables, and parables?  Some of my favorite answers come from C.S. Lewis (if you know me, you know I'm a fan of his).  Most people know Lewis through his Christian apologetics or children's stories, but he was, by profession, a teacher and scholar of English literature.  He wrote a book-length introduction to John Milton's Paradise Lost, as well as a detailed analysis of the medieval courtly love tradition in An Allegory of Love.  The recently reprinted collection Image and Imagination contains his educational theories on the teaching of English, as well as his first review of J.R.R. Tolkien's The Lord of the Rings.
However, for our purposes, we'll look into one of his last scholarly works.  In An Experiment in Criticism, Lewis gives this answer to why we read fiction:  "we seek an enlargement of our being…we want to see with other eyes…to feel with other hearts, as well as our own."  He concludes his essay, emphasizing the aspect of reading fiction, "Reality, even seen through the eyes of many, is not enough.  I will see what others have invented…In reading great literature, I become a thousand men and yet remain myself…I see with a myriad eyes, but it is still I who see."  He compares this with other qualities that are unique to the human race, such as faith, love, virtue, and knowledge.  In reading, Lewis writes, "as in worship, in love, in moral action, and in knowing, I transcend myself; and am never more myself than when I do."
As I said, some truths are found on the bookshelves of the philosopher just as easily as in the books of the child.  But we shouldn't be surprised at this.  More than two thousand years ago, Aristotle wrote that all philosophy begins in wonder—that is to say, it begins with perhaps the most noticeable quality found within a child.  We can—like children, like philosophers—wonder at the world.  We can, to our benefit, even begin to pretend.
Cody Daniel is the head librarian at the Corinth Library.  He can be reached at 662-287-2441 or by emailing cdaniel@nereg.lib.ms.us.
Pokémon Go Craze Sweeps the Nation
And Your Local Library is No Exception!
If you've been wondering about the Pokemon Go phenomenon, read the following article written by Gwen Spain and Kristen Frazier, librarians at the Iuka Public Library.  Players have been spotted around several libraries in our area!
Pokémon Go Arrives in Tishomingo County
Have you seen more people than usual wandering around with their eyes glued to their smart phones?   Local kids, adults, and even whole families have joined more than 21 million active players in the U.S. who use the mobile app Pokémon Go.  It was released for Android and IOS earlier this month and is already the biggest US mobile game ever!  The game uses both your phone's GPS (to keep up with your real-world location) and "Augmented Reality" (AR) to display the game's images.   When you play Pokémon Go, you can look through your phone's camera and see what is really there, and the AR overlays Pokémon and other images. So when you look through your phone, you see both what's real and what's added.
Pokémon originated as a 1996 Game Boy game that takes place in a world full of Pokémon, which are adorable little creatures of different types.  In the new mobile version, players track Pokémon and try to catch them using tiny red balls, called pokeballs.  The players, who are called Pokémon trainers, tame the caught Pokémon to fight other Trainers' Pokémon, on a quest to become the best Trainer in the world.  Now fans of the Pokémon games, anime and merchandise can find and catch Pokémon in the real world.
Non-players should be aware that a group of people standing together or moving through locations in the community might look suspicious at first glance, but should understand that players are involved in harmless fun that has several positive aspects.    For example, a key difference of Pokémon Go is that players are not sitting at a console, alone in a dark room.  These players are out walking around, getting exercise and fresh air, and experiencing their community.   The game includes Pokestops, which are places where players can go to refill their game supplies.  These landmarks are usually important locations within the community, and when the players visit them they are given a brief history of the site.  There are Pokestops at the Iuka Library, Mineral Springs Park, local churches, and various memorials, as well as other historic and important locations.  The game also gives players a chance to be social.  People who are usually shy are out making friendships and memories.
Of course players must remember to pay attention to their surroundings at all times and to be respectful to everyone in the community.  Players must use common sense, obey the laws, and never go onto private property without permission.  Pokémon Go should not be played while driving.
For more information about Pokémon or how to play the game, stop by the Iuka Public Library to see the informative  display and ask questions.  And maybe you'll be catching your own Pokémon soon!
---
NEW OneClickDigital Account Tutorial
Need help getting started with e-materials through OneClickDigital?  Check out the link below for a helpful video tutorial that walks you through the steps of setting up your FREE account.  And keep watching as we add more tutorials in the months to come …  A special 'Thank you' goes out to the enterprising librarians at the Iuka Public Library who created the tutorial.