Family Activities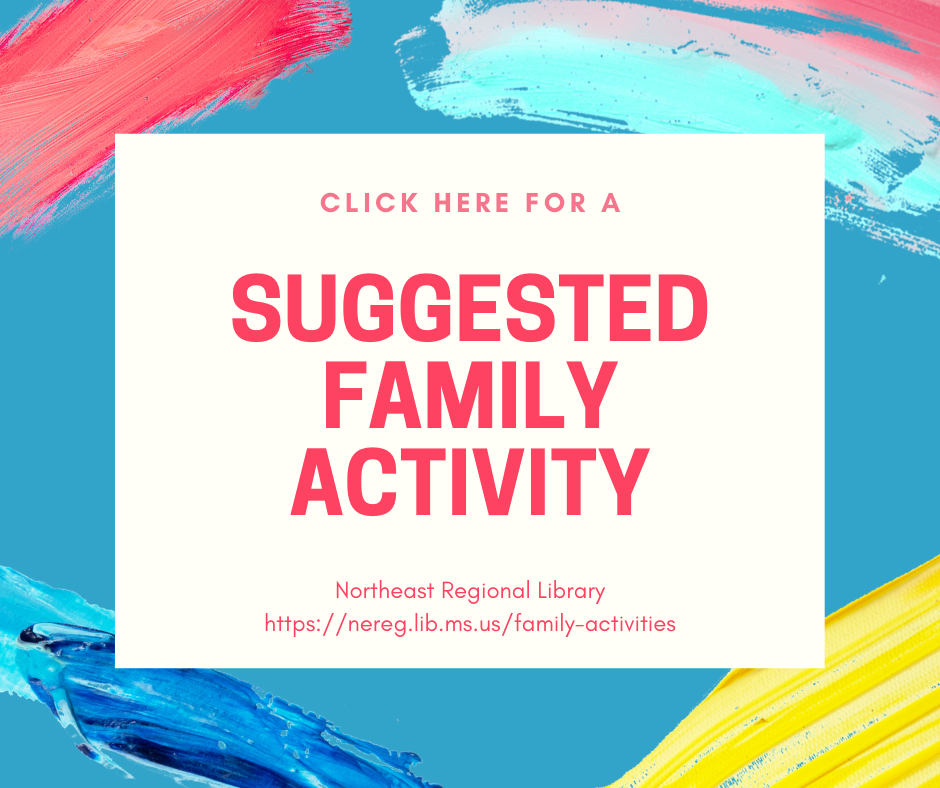 SUGGESTED FAMILY ACTIVITIES
Check back each day for fun and creative ideas for things for your family to do at home.
As with our Summer Reading Program activities, we would love to see pictures of your completed artwork, craft projects, or how your family has completed each activity. And with the parent's permission, we will post your pictures on our Northeast Regional Library website and social media.
If you have any suggestions or comments on the types of activities you would like to see, please let us know!
Send pictures and comments to summerlibraryprogram@nereg.lib.ms.us
September 2021 Suggested Family Activities
August 2021 Suggested Family Activities
July 2021 Suggested Family Activities: Summer Reading Edition
June 2021 Suggested Family Activities: Summer Reading Edition
May 2021 Suggested Family Activities
April 2021 Suggested Family Activities
March 2021 Suggested Family Activities
February 2021 Suggested Family Activities