Together We Read • Love Lettering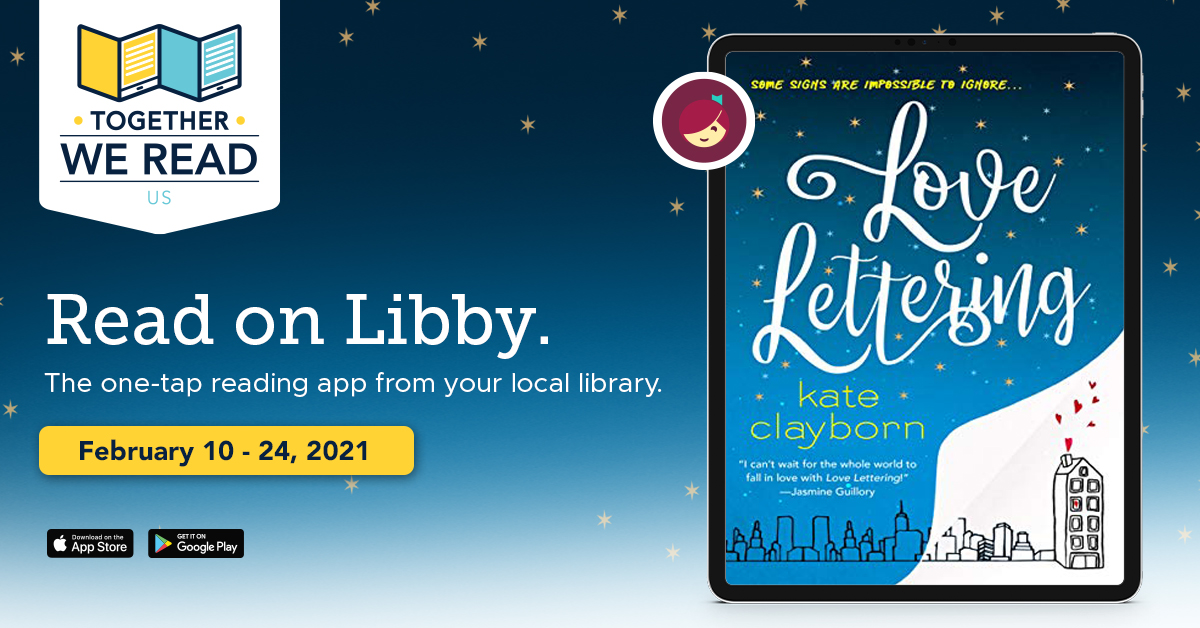 Love Lettering is now live on your OverDrive site until February 24 with no waitlist! The title is available in both the ebook and audiobook formats.
Be a part of the conversation
A discussion guide is available here.  And, you can join the conversation on Overdrive's discussion board.
Author Interview
Don't miss OverDrive's Professional Book Nerds podcast interview with author Kate Clayborn.
---
Click here to learn more about Overdrive, the Libby App and how to use them with your library.