Summer Reading Program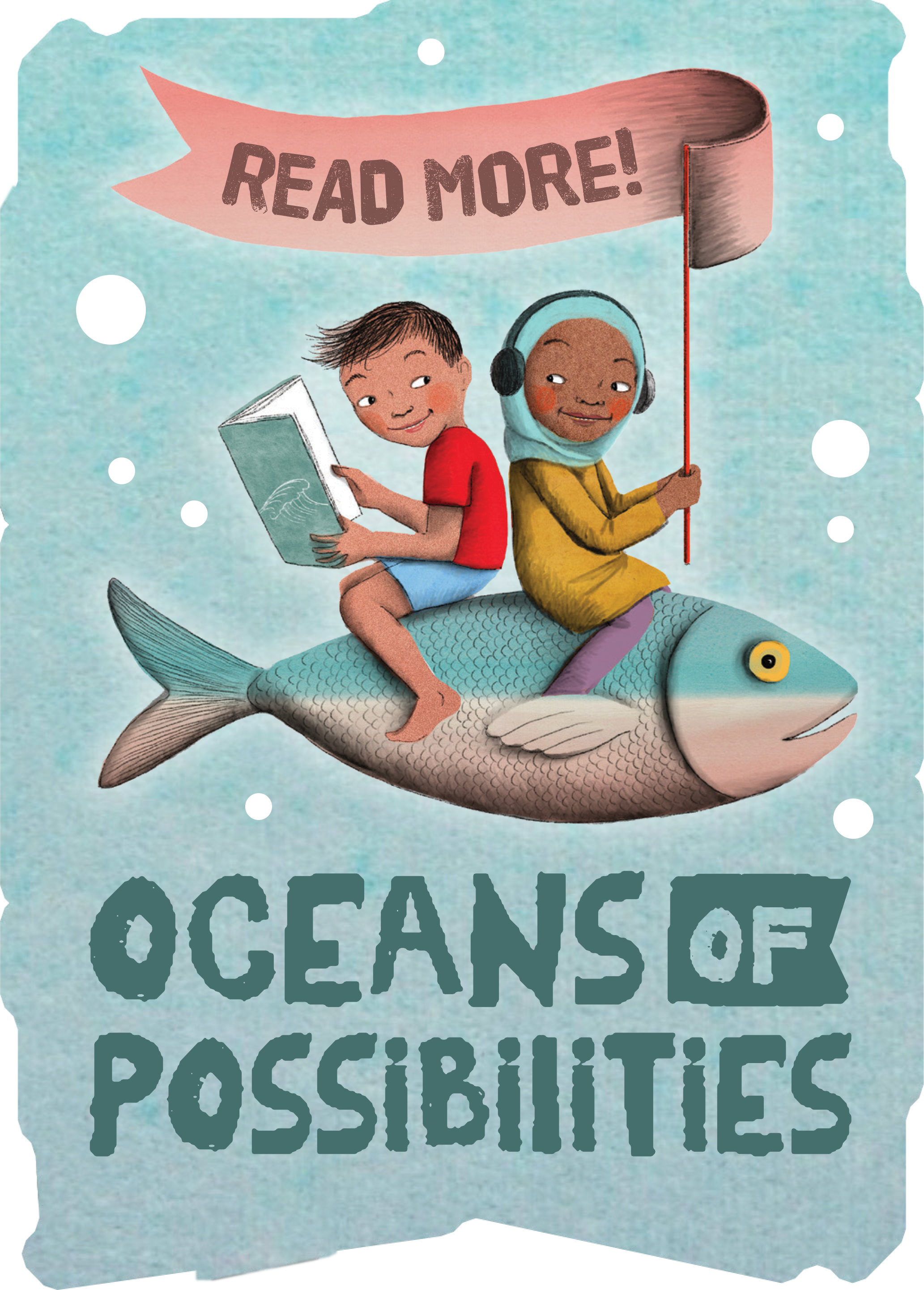 Summer Reading Program
June 6 - July 29
Plans are underway for the Northeast Regional Library's 2022 Summer Reading Program 🐳 "Oceans of Possibilities."  This summer, we will be exploring all the interesting 🦈🦑 creatures 🐬🐙 and activities that happen in our oceans 🌊 and seas.  Our Summer Reading activities will run from June 6 through July 29.
Summer Reading Program activities will continue to take place through virtual programming such as recorded stories, craft project demonstrations, and recorded presentations.  Various NERL staff will provide daily Story Times on the website beginning at the end of May, most of which will be recorded so that the stories can be watched at your convenience. 
Virtual programming kicks off on June 6...
with a presentation by local favorite Deb Davis, an Outreach Educator from the Mississippi Museum of Natural Science 🦎 in Jackson.  Deb will be sharing lots of information about the various animals 🐟🦦 that live in bodies of water in our state.  The virtual programs can be viewed here on the NERL website at https://nereg.lib.ms.us.
Reading incentives are making a return...
this year so ask your local branch for a reading log to record your 📚 books.  Prizes 🏆 will be available each week for those who have read. NERL will also continue posting daily suggestions for fun family activities ✂ that fit into our Summer Reading Program theme on the Suggested Family Activities page.
Story Walks® are returning...
to many of our community walking trails.  Story Walks® are outdoor reading experiences where a children's book is presented via plastic signs at various points along a walking trail.  Participants walk the trail, stopping at each sign to read the pages of the story.  We are proud to partner with our local communities and their Parks and Recreation departments to present Story Walks® in the following areas:
Baldwyn, Belmont, Blue Mountain, Booneville, Corinth, Farmington, and Iuka
Our Story Walk® Schedule is available here.
'Grab and go' activity packets ✂
have remained popular over the last few years.  Over the course of our eight-week SRP, our branches will hand out activity packets filled with coloring sheets, activity sheets, craft projects, suggested reading lists, and more.  A total of four different packets will be available (one every two weeks).  Packets will be tailored to age level and abilities, with different packets available for ages 5 and under • 6 -11 • 12 and up • as well as a Family packet.
Activity Packet 1 🐳 Whale Craft
Activity Packet 2 🦈 Shark Craft
Activity Packet 3 🌊 Seahorse Craft
Activity Packet 4 🐟 Fish Craft
New this year will be the addition of several types of Scavenger Hunts 🔍 at
our branches.  Images from our SRP theme will be hidden in our library branches, as well as at various business and offices in our communities.  We will also have Scavenger Hunts 🔍 available for all of our Story Walks®.  Those who locate all the images for any (or all) of our Scavenger Hunts 🔍 will receive a prize! 
For more information about our Summer Reading Program, please call your local library branch, or email us at photos@nereg.lib.ms.us.
Artist Karl Hudson draws a Fish and a Crab