Suggested Family Activity • Winnie the Pooh's 95th Anniversary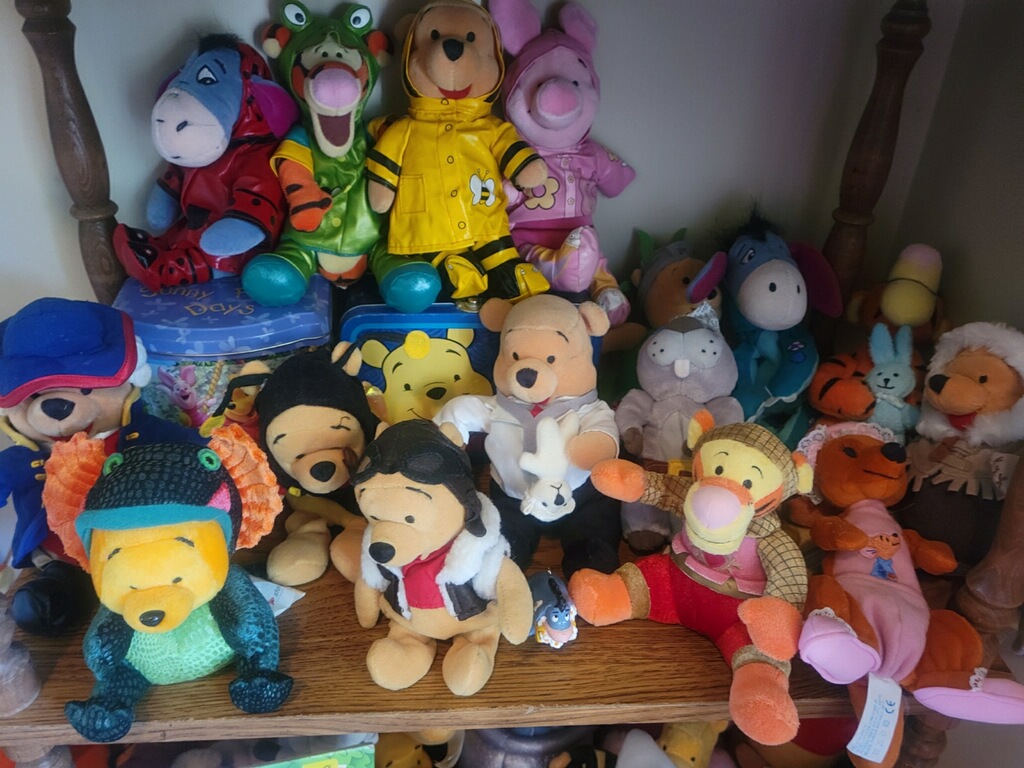 This month marks the 95th anniversary celebration of the publication of the first Winnie the Pooh book by A. A. Milne.  Illustrated by artist E. H. Shepard, the beloved stories have been treasured by generations around the world.   Which is your favorite character from the Hundred Acre Wood?  Do you prefer Pooh?  Or do you like adventurous Tigger or continually worried (but brave in the end) Piglet?  What about kind Kanga or wise Owl, gloomy Eeyore or workaholic Rabbit?  Let us know at summerlibraryprogram@nereg.lib.ms.us.  Your local library branch has lots of story books about the residents of the Hundred Acre Wood, as well as copies of all their movies, so check one today!
For this momentous occasion, Disney has released a new animated short in honor of the celebrations.  To view it, visit https://winniethepooh.disney.com/.  Their website also has lots of other Pooh related information, such as craft projects, Hundred Acre Wood inspired snacks and food ideas, other short clips from classic Winnie the Pooh movies, and a downloadable storybook.  For more information about the making of the short, as well as other 95th anniversary happenings, also check out https://www.laughingplace.com/w/news/2021/06/11/disney-launches-95th-anniversary-celebration-of-winnie-the-pooh-with-new-short-winnie-the-pooh-and-the-royal-adventure/.
NERL Director Dee Hare is crazy for all things Pooh related.  See pictures of her collection below!
This slideshow requires JavaScript.