Suggested Family Activity • Wind Chimes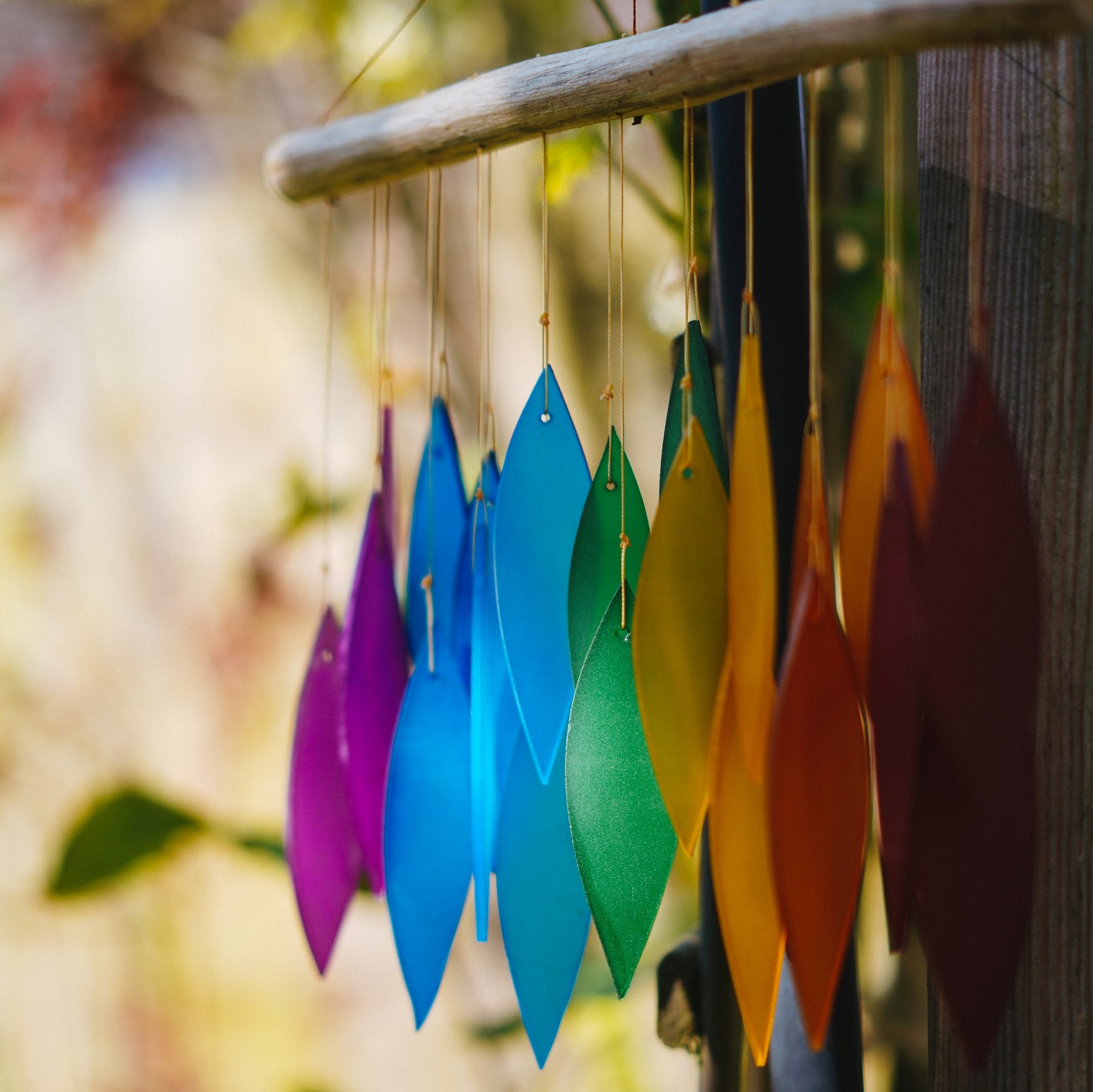 Suggested Family Activity • Wind #Chimes
April weather can be windy.  For a fun craft project that will help you and your family see and hear all the spring breezes passing by, why not make a wind chime from things you have lying around the house?  Young children can string plastic beads, baubles, buttons, or even old keys (left plain or painted bright colors) onto yarn or string for their chimes.  Another fun thing for young children to string is uncooked pasta such as macaroni, penne, or rigatoni noodles.  Just like the keys, they can leave them plain or paint them fun colors.  Doing such activities helps children develop their fine motor skills and learn how to use their fingers and hands.  Another fun idea is to look outside for sturdy sticks measuring various lengths from 1 foot to 2.5 feet (depending on how large you want your wind chime to be) to use as chimes.  Again, you can leave them their natural color or let your kids paint brightly colored stripes on them with acrylic paint.  Some people even like to make wind chimes using seashells that they pick up while on vacation.
Teens and adults who have access to tools might want to get creative and make windchimes using things such as old spoons, forks and butter knives or metal discs, such as the liners from Mason jars.  Recycled plastic bottle caps are another thing you can use if you punch a hole in the center of each so that you can thread them together.    It is also fun to make a wind chime using old compact player discs because they catch and reflect the light very well.
You will need something to act as the base to which you will anchor your chimes.  You can use a long stick and tie your chimes to it with string or yarn and then make a hangar at the top to hang it up.  You could also use recycled cans and glue or duct tape your chimes to the inside if you do not have tools to punch a hole in the can to thread them through.  Another idea is to use a coat hanger as a base, either as it is or taking it apart to bend it into a wire circle.  Then, you could tie your chimes onto it.  You can also keep it simple and use a plastic or paper cup.  Both of these are thin enough that you can poke holes around the rim with a small knife or awl to thread your chimes.  Or if you have a small plant pot, such as a terra cotta one, lying around, you can thread your chimes through the hole in the bottom.
#chime #suggestedfamilyactivity #windchime