Suggested Family Activity • Spring Activity Packets!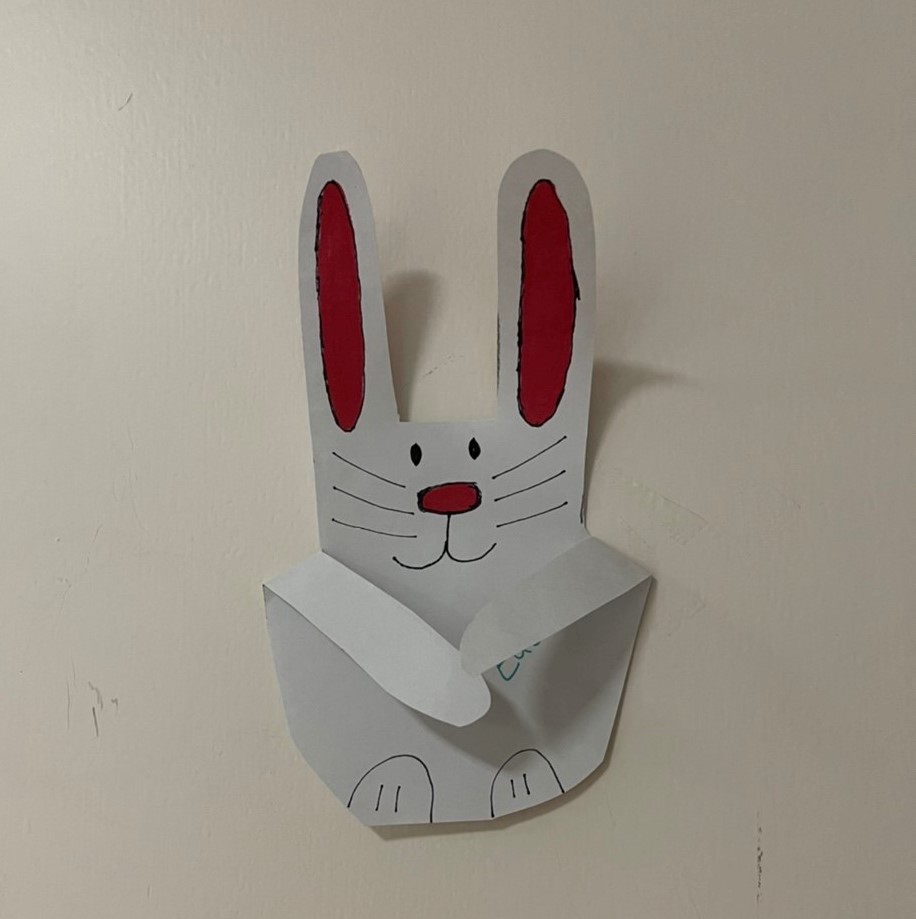 Suggested Family Activity • Spring Activity Packets!
Have you picked up your spring themed children's activity packets from one of the branches of the Northeast Regional Library? The packets are filled with new seasonal coloring sheets, activity sheets, craft and game ideas, a suggested reading list and supplies to make several craft projects. The craft project supplies will make three craft projects: a Signature Art project (that is also a fun way to practice writing in cursive), a Paper Bunny craft, and your choice between a Spring Plate Chick and Birds in a Nest. Full written instructions, templates and a photo of the completed project are included for each project.
If you have already picked up a packet and liked the bunny craft included this month, try this other fun art activity using your child's handprint: To turn your child's hand into a spring lily, trace their hand on white paper and cut it out. Next, cut a stamen shape out of yellow paper. Make a slit in the palm part of the hand to stick the stamen through. Then, curl each finger around a pencil or marker to give it a little definition and shape. Next, cut out a stem and leaves out of green paper. Finally, glue everything together onto another piece of paper. (Your hand might look better as a flower if you trim the palm part into a V shape.)
If you have some cheap, white paper plates, your kids can turn them into a carrot patch in time for spring! Cut one plate in half and tape or glue it to another plate so that it forms a pocket. Kids can color the half portion plate either green or brown. Next, cut out carrot shapes from orange paper (or use white paper and children can color the carrots themselves). Cut out the carrots and add tiny green strips of paper to the top of each one to represent the green tops. Kids can 'plant' their carrots by sticking them into the pocket.
Send pictures and comments to summerlibraryprogram@nereg.lib.ms.us
See previous #SuggestedFamilyActivites on our website at https://nereg.lib.ms.us