Suggested Family Activity • Puppets!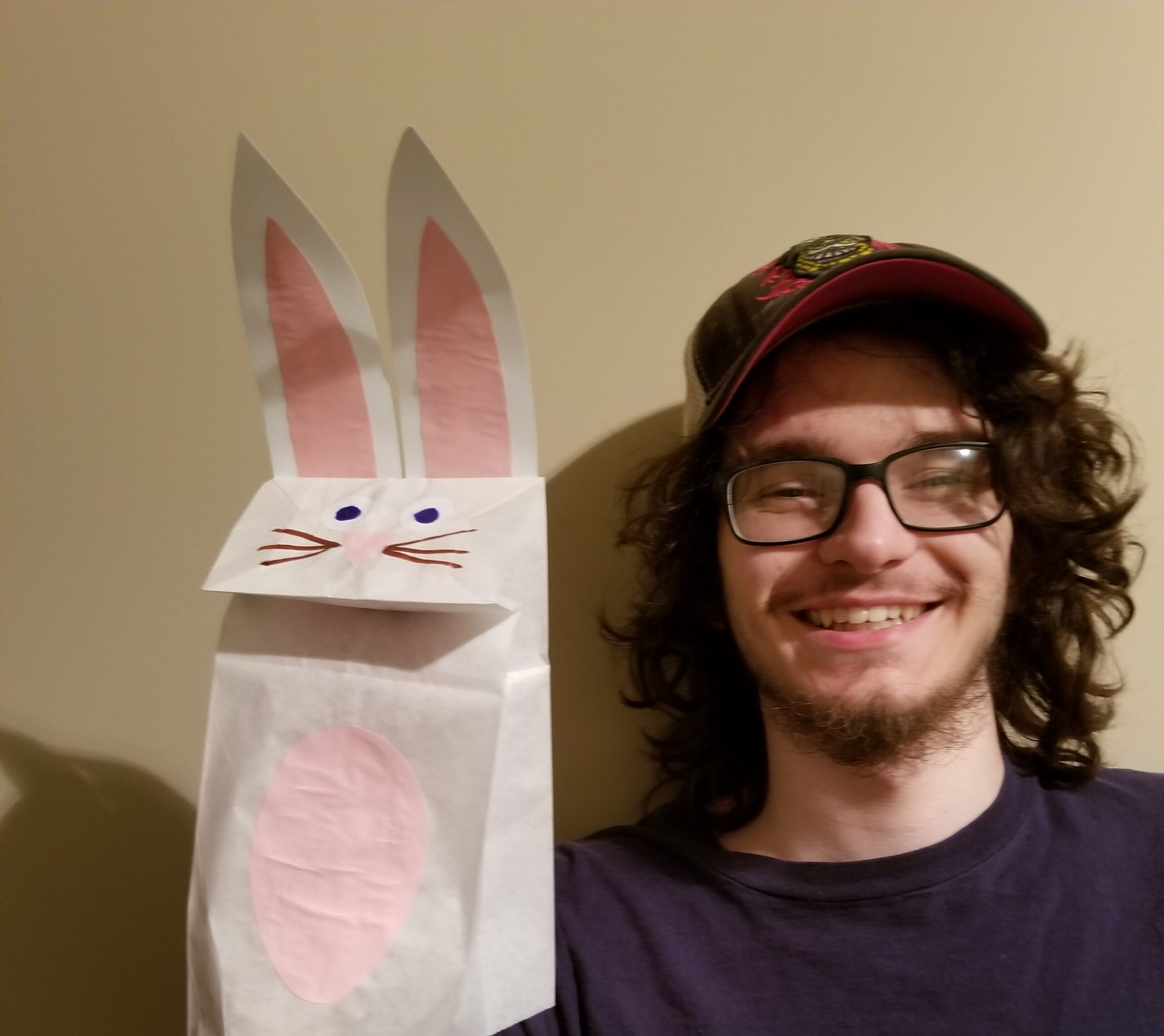 Suggested Family Activity • Puppets!
Encourage your children's creativity today by making puppets out of mis-matched socks or those with holes in them.  Children can add interesting features such as hair, eyes, a mouth, etc. using things you have around the house – yarn, string, pipe cleaners, pom poms, etc.  Or they can draw on features with markers or a Sharpie.  Another way to make puppets is to use brown or white paper lunch bags as the body of the puppet.  If you use a paper bag, the flap that unfolds to be the bottom is where your hand goes to become the mouth of your puppet. Yet another method is to make stick puppets.  Children draw animals, people or whatever they want to be a puppet onto a piece of paper and cut it out.  Then, they tape or glue it to a stick.  One tried and true librarian and teacher trick to make a puppet is to take stuffed animals and cut a hole in the bottom.  Remove some of the stuffing to make room for your hand and you have a quick and easy puppet!
After your children have made their puppets, let them put on a puppet show for the members of the family.  You can even record it to send to grandparents or family members who live far away! Drape a curtain between two chairs to make a puppet stage or children can just get behind a piece of furniture like the couch.  They can act out a story they already know, such as "The Thee Little Pigs", act out a scene from their favorite movie, such as Frozen or make up their own story.
We would love to see photos of your family doing a #FamilyActivity! Email them to us at summerlibraryprogram@nereg.lib.ms.us #SFA #SuggestedFamilyActivity
See previous #FamilyActivities on our website at https://nereg.lib.ms.us