Suggested Family Activity • National StoryWalk® Week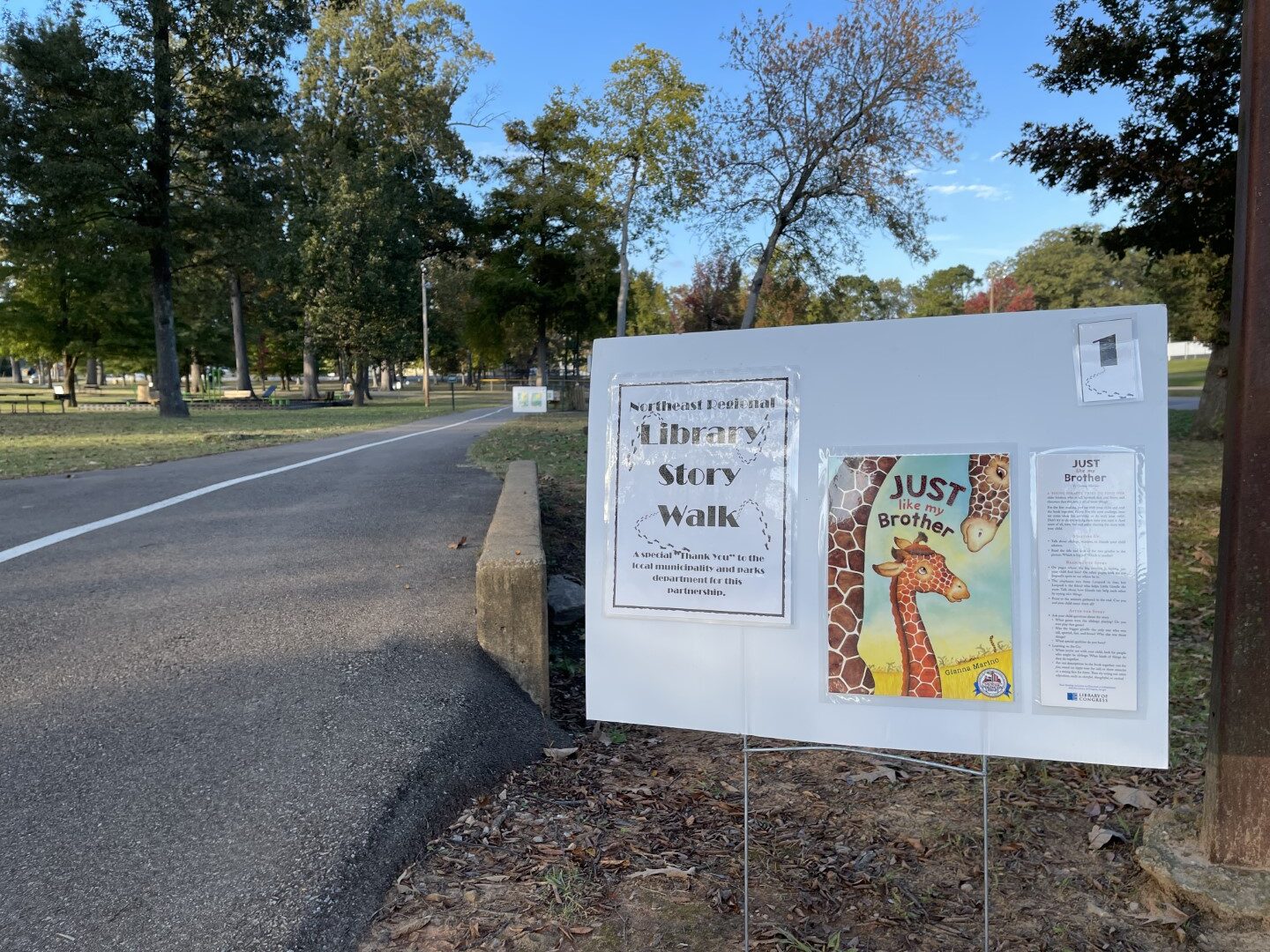 Today is National take a Hike ⛰ Day and this week is National StoryWalk® week so why not combine the two and enjoy one of our StoryWalks® while you are taking a walk today?  As a reminder, our StoryWalks® are outdoor reading experiences where children's books are presented 📖 via plastic signs at various points along a walking trail 🚶‍♂️.  Participants walk the trail, stopping at each sign to read the pages of the story.  Currently, Northeast Regional Library has StoryWalks® in several of our local communities.
This week, the Story Walk ® of Julie Stegemeyer's barnyard counting story Gobble, Gobble, Crash is being put up at the William M. Sanders walking trail in Blue Mountain and a Story Walk ® of Julia Donaldson's classic The Gruffalo will be put at the newly opened JC Nance Park in Ripley.  Other Story Walks ® being put in place this week include the funny Chimpanzees for Tea by Jo Empson at the walking trail in the Booneville City Park and the hilarious Mother Bruce by Ryan T. Higgins at the Mineral Springs Park in Iuka.
Current Story Walks ® in Alcorn county include Gianna Marino's Just Like My Brother, the sweet tale of a young giraffe looking for his older brother, at the Corinth City Park and the barnyard classic Click, Clack, Moo by Dorren Cronin at the walking trail in the Farmington City Park.  All Story Walks ® will remain in place until the end of the month.  For a listing of all locations with addresses and other information, check out the Story Walk information on our at website www.nereg.lib.ms.us