Suggested Family Activity • National Frankenstein Day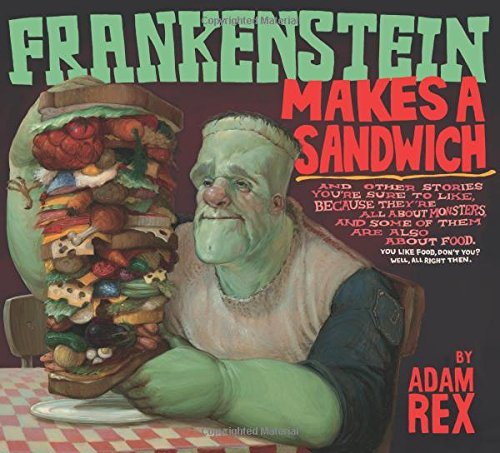 Just in time for 👻 Halloween, today is National Frankenstein Day, a day to recognize author Mary Shelly.  Originally published in 1818, Frankenstein, or the Modern Prometheus, is the story of the horrific monster the mad scientist Dr. Frankenstein creates.  Since its publication, there are been several new editions, along with feature film 🎬 versions.  To celebrate today, you can dress up like your favorite character, whether it is 👨‍⚕️ Dr. Frankenstein, the 👺 monster, or even his ill-fated 👰 bride.  You could read the original version or watch one of the many movies about the story, including I, Frankenstein, Young Frankenstein, Victor Frankenstein (co-starring Daniel ⚡ Radcliffe), or the classics Bride of Frankenstein and Frankenstein vs. the Mummy.  Copies of all the book and movie titles are available through your local library. Click Here to view the titles and their availability in our Online Card Catalog.
This slideshow requires JavaScript.
For a funnier, child-friendly take on the Frankenstein monster, author Adam Rex has written several picture book titles – Frankenstein Takes the Cake and Frankenstein Makes a Sandwich.  Other fun Frankenstein themed ideas to do this weekend include baking cookies (or a cake) in the shape of Frankenstein's head, making up your own crazy sandwich combination, conducting a science experiment, or drawing your own version of the monster.