Suggested Family Activity • National 🍪 Cookie Day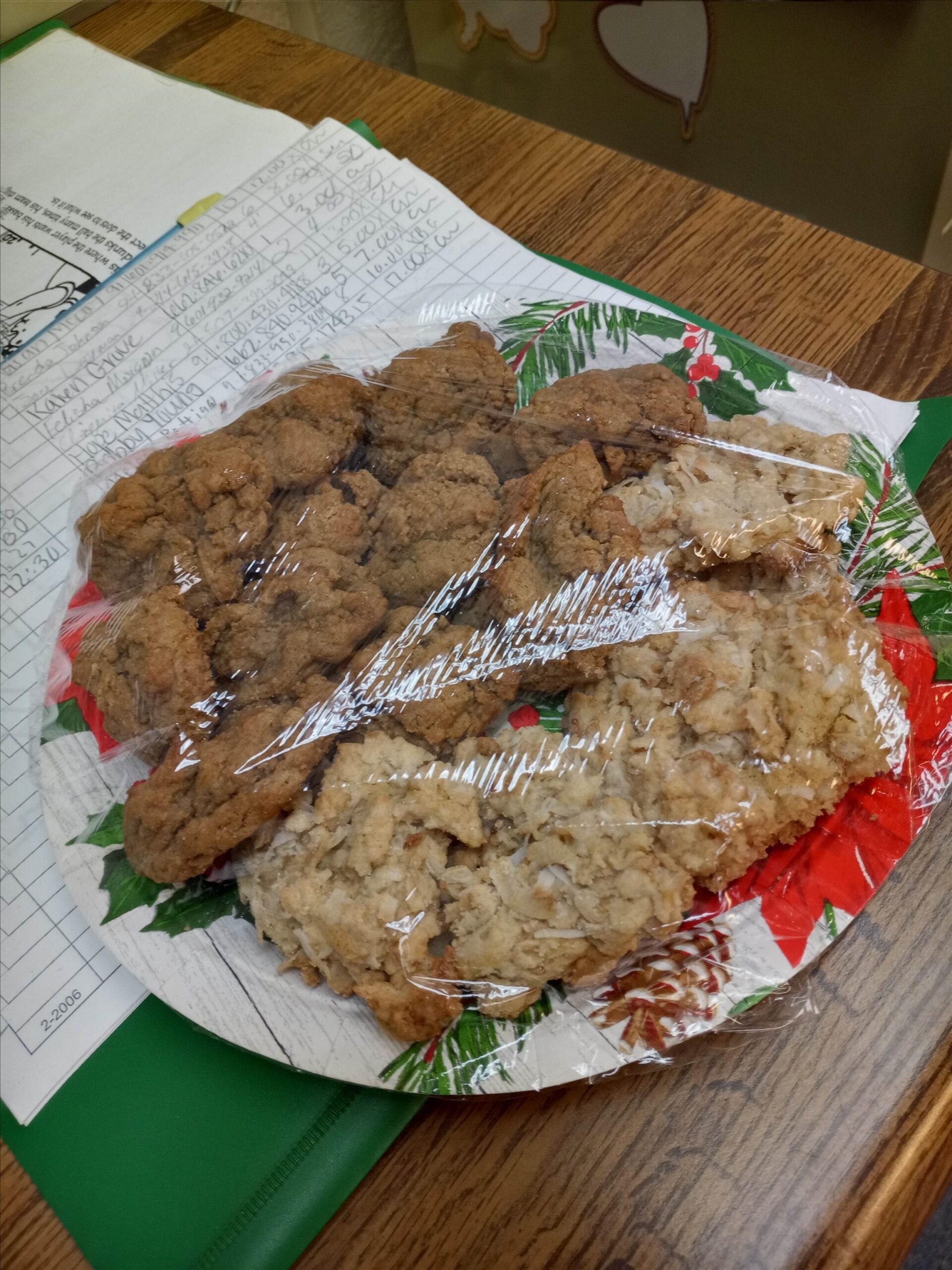 Tomorrow is National Cookie 🍪 Day so it's the perfect time to start enjoying your favorite holiday cookies.  People love to bake, decorate, and (of course) eat cookies at any time of the year but December cookies are always the best!  Cookies make a great holiday treat for not only your family, but also other special people in your life – friends, co-workers, neighbors, or teachers at school.  Now is also a great time to start practicing baking special cookies to leave for Santa!
If you need help trying to decide what cookies to make this weekend, check out some of the titles below from your local libraries' collection: Christmas cookies: 75 Irresistible Holiday Treats, Christmas with Paula Deen: Recipes and Stories from my Favorite Holiday, the Christmas With Southern Living yearly annuals, and A Home-Baked Christmas: 56 Delicious Cookies, Cakes & Gifts from Your Kitchen.  While you are waiting for your cookies to bake, read one the our children's picture book titles, such as  Arthur's Christmas Cookies by Lillian Hoban, Christmas with the Mousekins by Maggie Smith, Merry Christmas, Strawberry Shortcake! by Mickie Matheis and Prissy & Pop Deck the Halls by Melissa Nicholson.
Adult fiction titles about holiday baking include An Amish Christmas Bakery by Amy Clipson, A Catered Christmas Cookie Exchange: A Mystery with Recipes by Isis Crawford, The Christmas Cookie Club by Ann Pearlman, and Gingerbread Cookie Murder by Joanne Fluke.
According to the National Day Calendar, the first National Cookie Day was celebrated in November 1976 by Sesame Street, inspired by their lovable character Cookie Monster.  Several years later, the date was moved to December 4 by a national cookie company.
This slideshow requires JavaScript.