Suggested Family Activity • May the Fourth Be With You!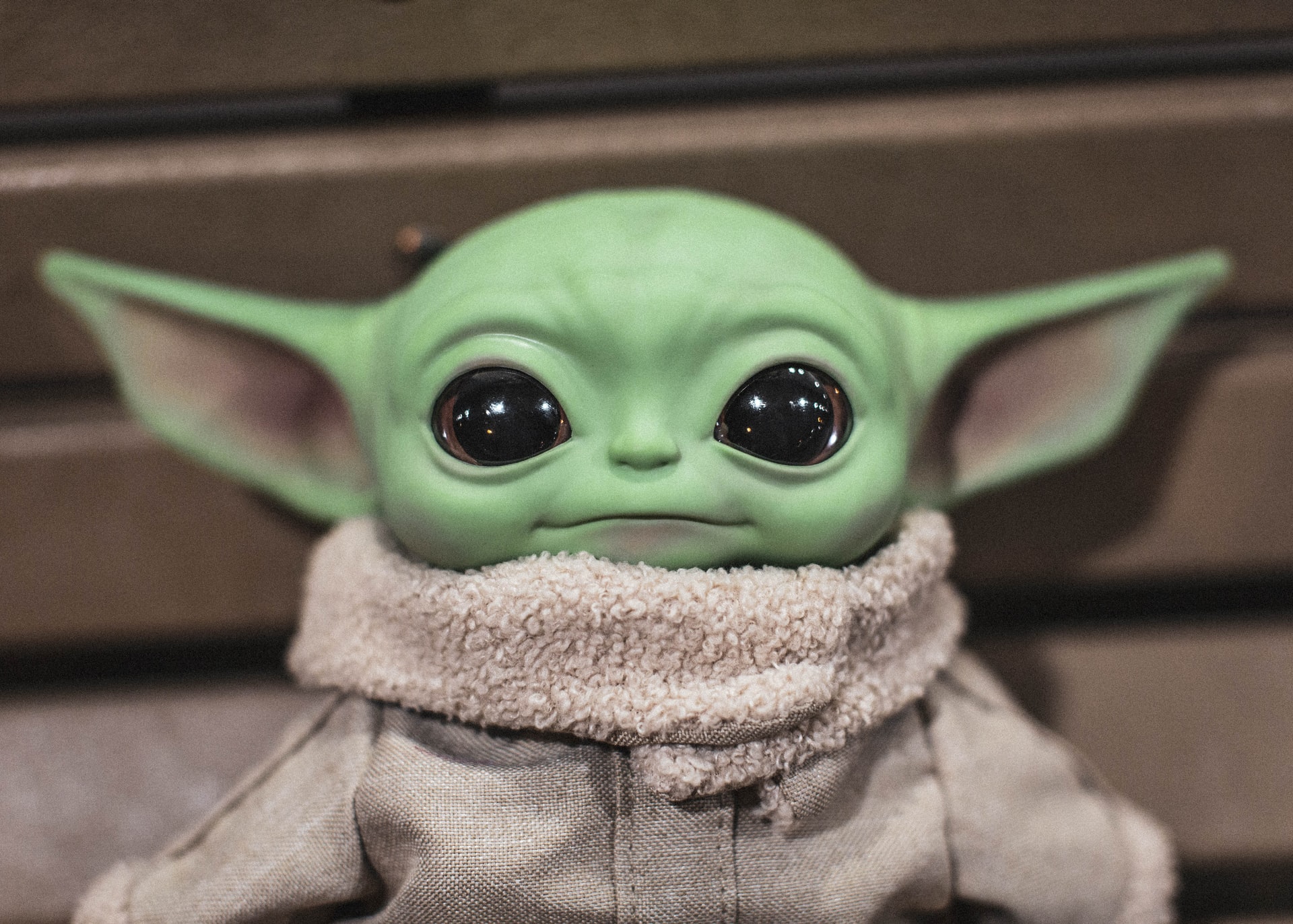 Suggested Family Activity • May the Fourth Be With You!
Tomorrow is National #StarWars Day so join us as we celebrate all things from the Star Wars universe.  According to the National Day Calendar website, May 4 became known as Star Wars day after Star Wars creator George Lucas said the famous phrase, "May the Force Be with You," during an interview on German national television.  The line was misinterpreted to be "On May 4, we are with you". Star Wars fans eventually latched onto this funny misunderstanding and have created a whole day full of activities.
What can you do to join into the fun?  Maybe you will wear your favorite Stormtrooper, Darth Vader or Princess Leia costume or just your favorite Star Wars shirt.  Maybe you will have a lightsaber battle or play with your R2D2 or Chewbacca.  Maybe you will watch some of the many Star Wars films or television series, such as The Mandalorian.  Maybe you will fix some of the Star Wars themed goodies in The Star Wars Cookbook: BB-Ate: Awaken to the Force of Breakfast and Brunch by Lara Starr or maybe you will try out some of the crafts in The Star Wars Craft Book by Bonnie Burton.  Whichever way you decide to show your love of Star Wars, don't forget to send us a picture to show us what you're up to!
Your local library branches have lots of Star Wars materials to keep you entertained today.  If you are interested in introducing the youngest members of your family to Star Wars, check out the picture books Star Wars ABC-3PO by Calliope Glass, 5- Minute Star Wars Stories or the humorous books by Jeffrey Brown: Goodnight Darth Vader and Vader's Little Princess.  Children just venturing into reading on their own might enjoy Are Ewoks scared of Stormtroopers?, a Dorling Kindersley Readers Level 1 title or The Adventures of Han Solo by Lindsay Kent, a DK Readers, Level 2 book.
Chapter book readers will love The Strange Case of Origami Yoda series by Tom Anglebergers, The Force Awakens: The Visual Dictionary by Pablo Hidalgo, or Star Wars Character Encyclopedia by Simon Beecroft.  Adult readers might like to check out the coffee table book The Art of Rogue One by Josh Kushins or one of the many novels that are set in the Star Wars world by such outstanding writers such as Timothy Zahn, Troy Denning, Aaron Allston, Michael Stackpole, Claudia Gray, and others.  Author Ian Doescher has even brought together the worlds of William Shakespeare and Star Wars in his novels that present the Star Wars stories in Shakespearean sonnet style.  If this combination intrigues you, check out William Shakespeare's Star Wars: Verily, A New Hope or The Empire Striketh Back.