Suggested Family Activity • Lunar Eclipse 🌑🌗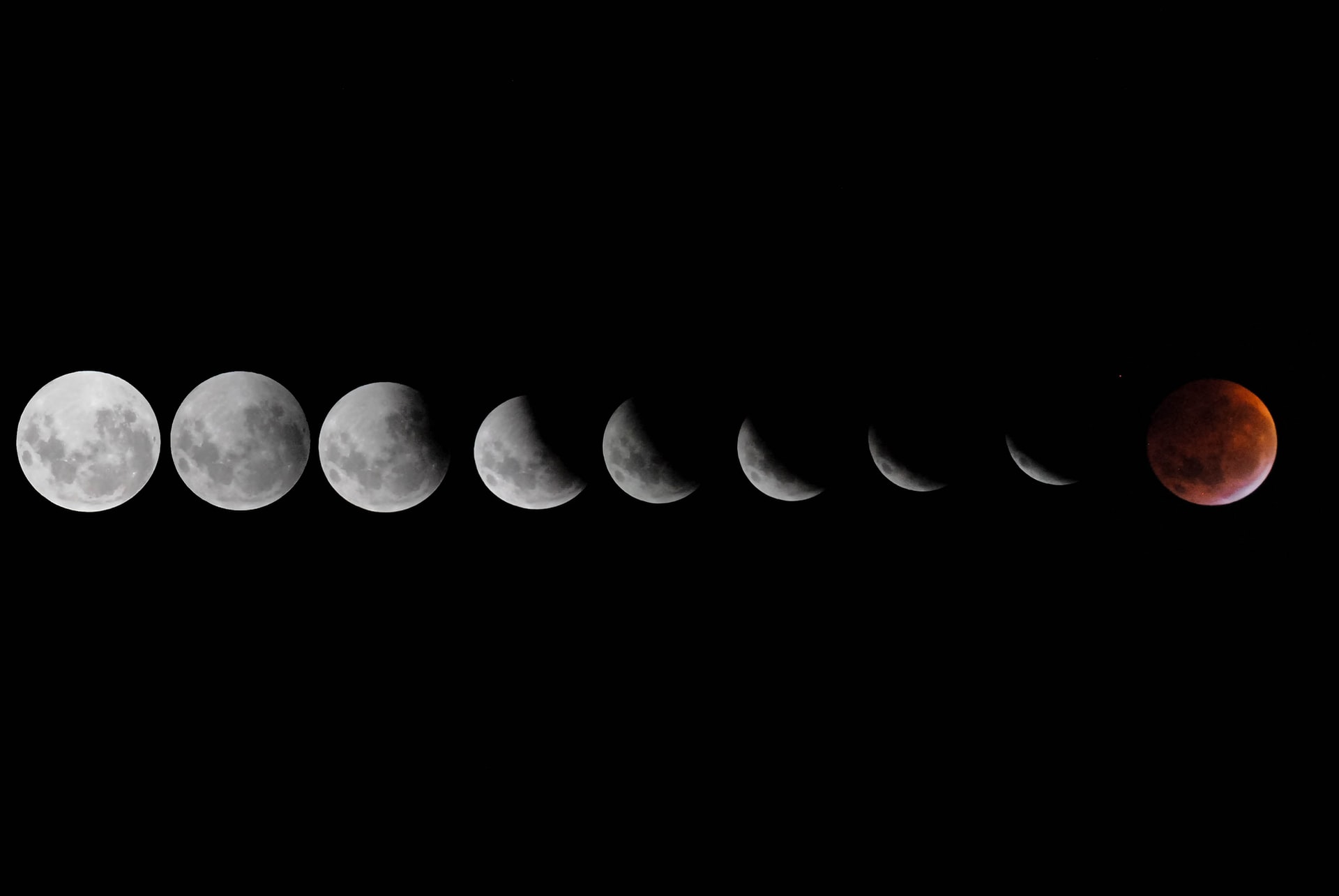 Did you know tonight there will be a rare lunar eclipse 🌑 visible?  So make time to go out and look at the moon 🌙 to see it!  November and December are what astronomers call "eclipse season," which means that there will be several eclipses visible this month and next.  Lunar eclipses occur when the moon is lined-up perfectly to intersect the path of the sun.  The moon normally crosses the sun's path twice a month but doesn't always perfectly align with it.  A full lunar eclipse happens when the moon is full.  Tonight's moon, known as the "Frosty Moon," will not quite be in a full position so it won't be a full lunar eclipse.  But it will be very close!  There will also be another great lunar eclipse on December 4, although it will only be visible in Antarctica.
Need help explaining what eclipses are to young children?  Our activity packets this month have a sheet about solar and lunar eclipses to help.
When the Eclipse Happens Worldwide — Timeline
Lunar eclipses can be visible from everywhere on the night side of the Earth, if the sky is clear. From some places the entire eclipse will be visible, while in other areas the Moon will rise or set during the eclipse.
| Event | UTC Time | Time in Corinth | Visible in Corinth |
| --- | --- | --- | --- |
| Penumbral Eclipse begins | Nov 19 at 06:02:09 | Nov 19 at 12:02:09 am | Yes |
| Partial Eclipse begins | Nov 19 at 07:18:42 | Nov 19 at 1:18:42 am | Yes |
| Maximum Eclipse | Nov 19 at 09:02:55 | Nov 19 at 3:02:55 am | Yes |
| Partial Eclipse ends | Nov 19 at 10:47:04 | Nov 19 at 4:47:04 am | Yes |
| Penumbral Eclipse ends | Nov 19 at 12:03:40 | Nov 19 at 6:03:40 am | Yes |
* The Moon is above the horizon during this eclipse, so with good weather conditions in Corinth, the entire eclipse is visible.
Eclipse calculations usually accurate to a few seconds.
The magnitude of the eclipse is 0.974.
The penumbral magnitude of the eclipse is 2.072.
The total duration of the eclipse is 6 hours, 2 minutes.
The duration of the partial eclipse is 3 hours, 28 minutes.
And for even more information, check out https://www.timeanddate.com/eclipse/lunar/2021-november-19