Suggested Family Activity • Labor Day & Read a Book 📗 Day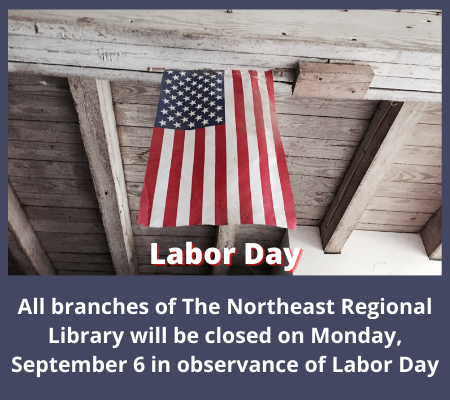 The first Monday of every September is set aside as Labor Day, a day to honor all those who work and labor in America's workforce.  Labor Day also signals the official end of summer, so it is a perfect time for those who work hard all year to take a day to do something fun.
This year, Labor Day also coincides with National Read A Book Day, so combine the two celebrations by spending today relaxing and reading a great book.  In addition to reading your own book today, don't forget about reading books out loud to your children or other members of the family.  Even older family members or neighbors will enjoy being read to, especially if it is difficult for them to see books themselves.  Children can get into the fun too, by reading out loud to other family members, reading to their pets, or even just reading to their favorite stuffed animals.
All NERL branches are closed today but make sure to visit one sometime this week to pick up lots of great books to read.  Whether you like fiction, such as romances, mysteries, thrillers or westerns or non-fiction titles, such as self-help categories, history or religious studies, your local library has just the book for you!  Branches even have audio books on CD and MP3, large-print books, and digital books through our website at www.nereg.lib.ms.us.