Suggested Family Activity – Journaling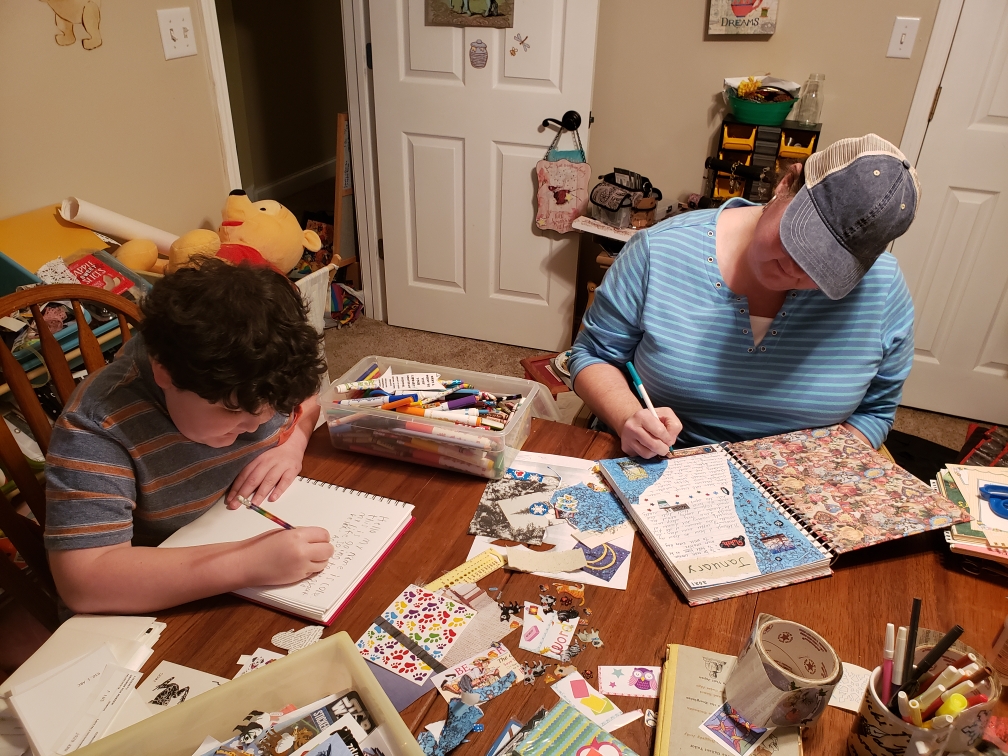 Tomorrow is National Handwriting Day.  One way to celebrate this day is to get out any blank paper you have and write down your thoughts today.  It doesn't matter if all you have is plain copy paper or notebook paper, get out your pencils, pens or even colored markers and practice the dying art of writing things by hand.  If you have ever wanted to start keeping a journal, today would be a great day to get that going, especially if it fits into one of your new year's goals for 2021.  Writing in a journal is great for all ages.  Pre-school aged children can use their journals to practice writing out the letters of the alphabet and even their names before working up to writing out short words like 'cat' and 'dog'.  If you give them their own journal book or notebook (lined pages will work best for those getting ready to start school so that they get used to writing on the line), they will have something to flip through to see how much they have progressed over time.  Older children can use their journals for practicing the writing skills they are learning in school.  Blank journals can be picked up very inexpensively at stores such as Dollar Tree.  You can even catch them for pennies at local Dirt Cheap stores if you shop there often.
Another great way to work on your handwriting is to write a letter or note to someone special in your life.  If you do not have any stationary or notecards at home, don't worry!  You can make your own by decorating blank paper with stickers or hand-drawn designs.  This would be another fun activity for kids as they can first make their own stationary (or card by folding a piece of paper in half) and then write someone a letter.
All of the technology that is available for people to type on today has meant that handwriting is starting to suffer.  While you can write out things faster on a computer, writing some things out by hand gives your mind (and body) a chance to slow down. Writing things out by hand also requires patience, which everyone could benefit from sometimes, whether you are young or old.
If one of your new year's goals was to learn a new hobby, you could try out the decorative handwriting style of calligraphy.  Your library can help you get started with titles such as Learn Calligraphy: The Complete Book of Lettering and Design by Margaret Shepherd or Calligraphy for Kids by Eleanor Winters.
Sunday is National Compliment Day so why not pair the two days together to write someone a note that contains a nice compliment?  Maybe you want to praise one of your children for how hard they work at their schoolwork or for doing something unselfish.  Or maybe you have someone who lives near you who always has great seasonal decorations to look at in their yard or pretty flowers planted.  Your family could write them a short note to let them know how much their neighbors enjoy the hard work they put into such things.  Take the time to talk with children about how to best give a compliment.  Encourage them to look for things to compliment about other people that are not necessarily based on their appearance or things they own but instead speak to parts of their character (like kindness or generosity) or something that illustrates their work ethic.