Suggested Family Activity: It's Shelfie Day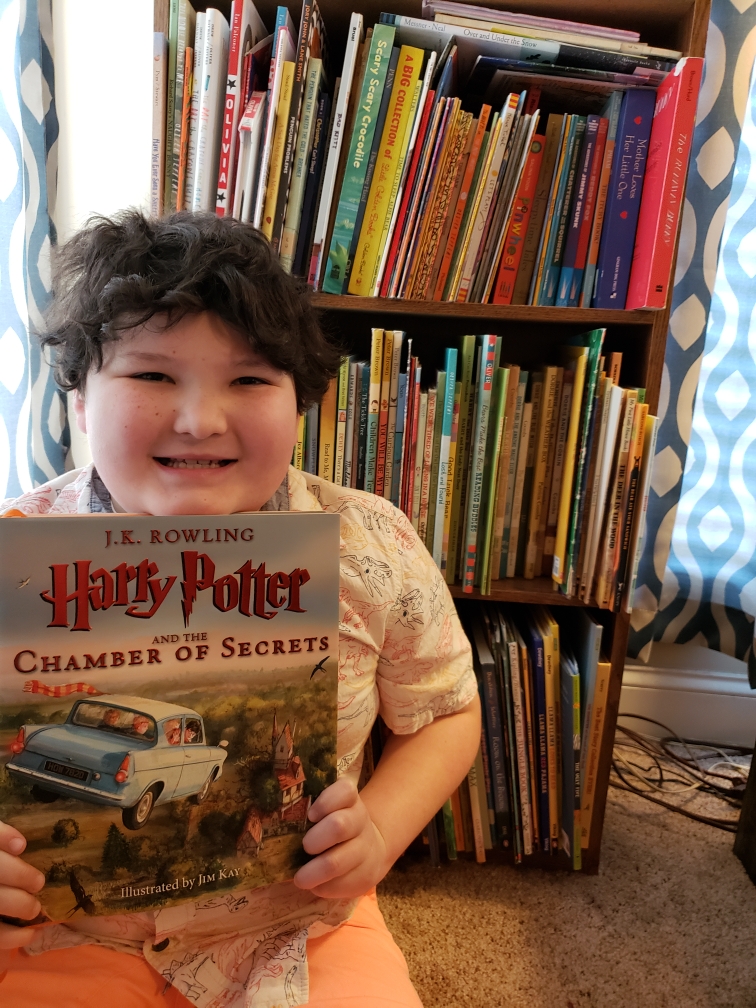 Today is Library Shelfie Day! What is Library Shelfie Day, you ask? It is a day set aside in January each year to give book lovers and book collectors a chance to share their personal libraries at home. Do you throw your books in a bookcase or shelf willy nilly? Or do you organize them alphabetically? By subject or genre? Are they arranged by size? By their cover art? Do you keep paperbacks and hardbacks separate or mix them all together? Do you have cute bookends to keep your titles in a line? Some people even like to arrange their bookshelves by color. Whether you collect first editions or equally love and treasure every dog-eared book you have ever owned, we would love to see pictures of your libraries at home! You can order certain books to spell out a message or just show off your favorites. Arrange them artistically or jumble them up any old way. We don't care – we just love books!
Do your children have bookshelves filled with just books for them? Make sure to take a picture of them with their books and share it with us! It does not matter if you have two books or two hundred, we would love to see your Library Shelfies today! Share them to our Facebook page or email them to summerreading@nereg.lib.ms.us. You can also share your photos with the event's national organizers at
#LibraryShelfieDay
on social media.
To get children interested in collecting books, read the fun picture book Alfred Zector, Book Collector by Kelly S. DiPucchio. If you like to see how others decorate and live with books, check out Novel Living: Collecting, Decorating, and Crafting with Books by
Lisa Occhipinti. Or to read about books that have inspired others, check out The Books That Changed my Life: Reflections by 100 Authors, Actors, Musicians, and Other Remarkable People by Jacques Bonnet.
---
See previous
#SuggestedFamilyActivities
here