Suggested Family Activity • I Love Yarn 🧶 Day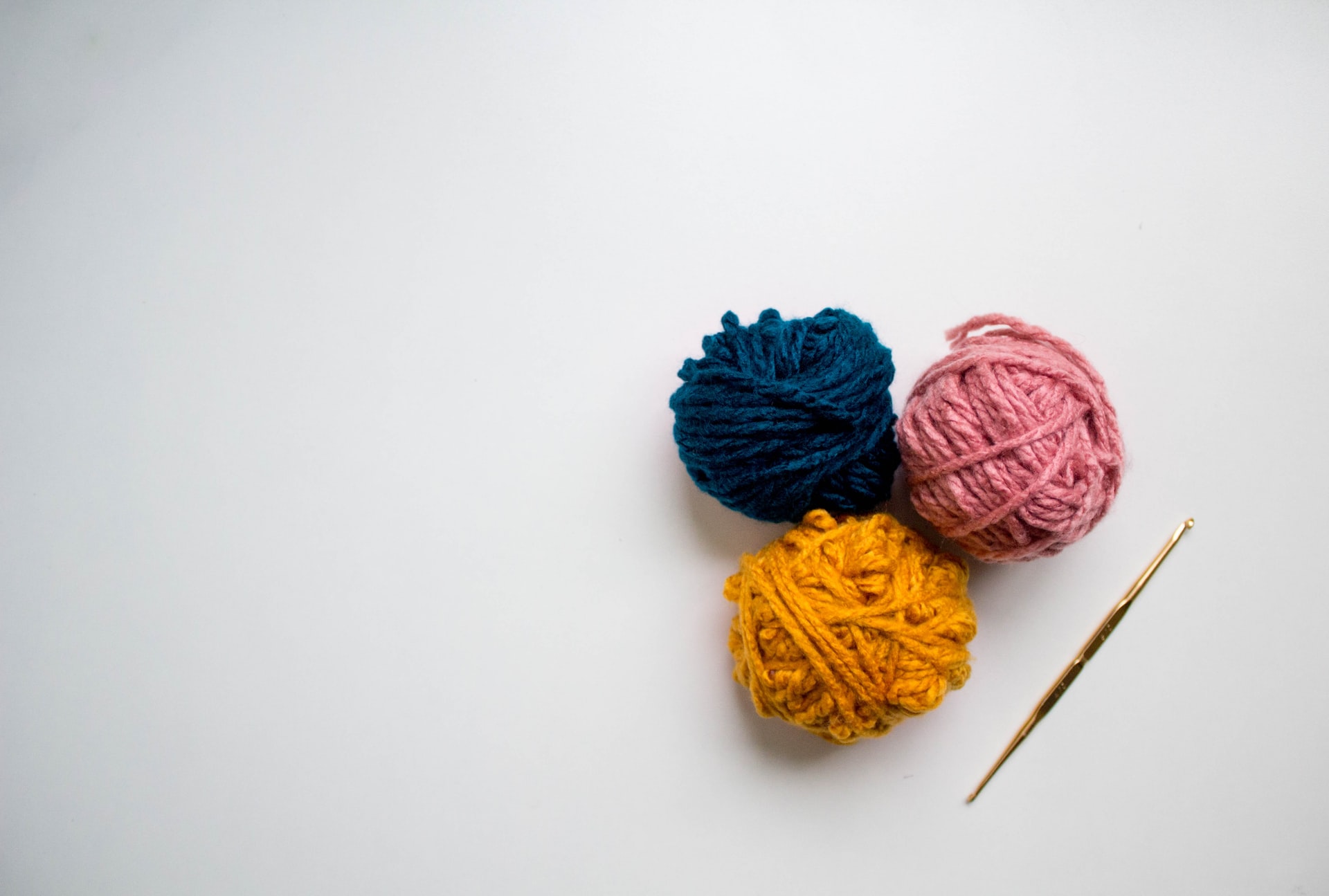 Tomorrow is I Love Yarn Day.  Do you love to knit or crochet?  Have you always wanted to learn?  Check out these books from our collection to help you with your craft:  The Yarn Girls' Guide to Simple Knits by Julie Carles, Colorful Crochet by Therese Hagstedt, Baby Knits Made Easy, Easy Toys: 25 Delightful Creations to Knit and Crochet, Hip to Knit: 18 Contemporary Projects for Today's Knitter by Judith L. Swartz, Knits for Nerds: 30 Projets: Science Fiction, Comic Books, Fantasy by Toni Carr, Crochet a Zoo: Fun Toys for Baby and You by Megan Kreiner, Knitting a Kiss in Every Stitch: Creating Gifts for the People you Love by Nicky Epstein.
If you love reading works of fiction about knitting and crochet, check out The Beach Street Knitting Society and Yarn Club series by Gil McNeil and The Shop on Blossom Street series by Debbie Macomber.  If you like mysteries, check out some of Monica Ferris's "Needlecraft" series set in a cozy craft shop, Maggie Sefton's series set in a Colorado yarn store, one of the Seaside Knitters mysteries by Sally Goldenbaum, or the crochet mysteries by Betty Hechtman.
If you want to introduce children to a love for yarn, check out the picture books Angelita's Magic Yarn by Doris Lecher, Extra Yarn by Mac Barnett, Mr. Putter & Tabby Spin the Yarn by Cynthia Rylant, Knit Together by Angela Dominguez, or Knitting Nell by Julie J. Roth.  And if they are ready to learn the craft, get them Kids Knitting by Melanie Falick or Knitting for Children: 35 Simple Knits Kids Will Love to Make by Claire Montgomerie.