Suggested Family Activity • Fall 🍂 Craft and Activity Packets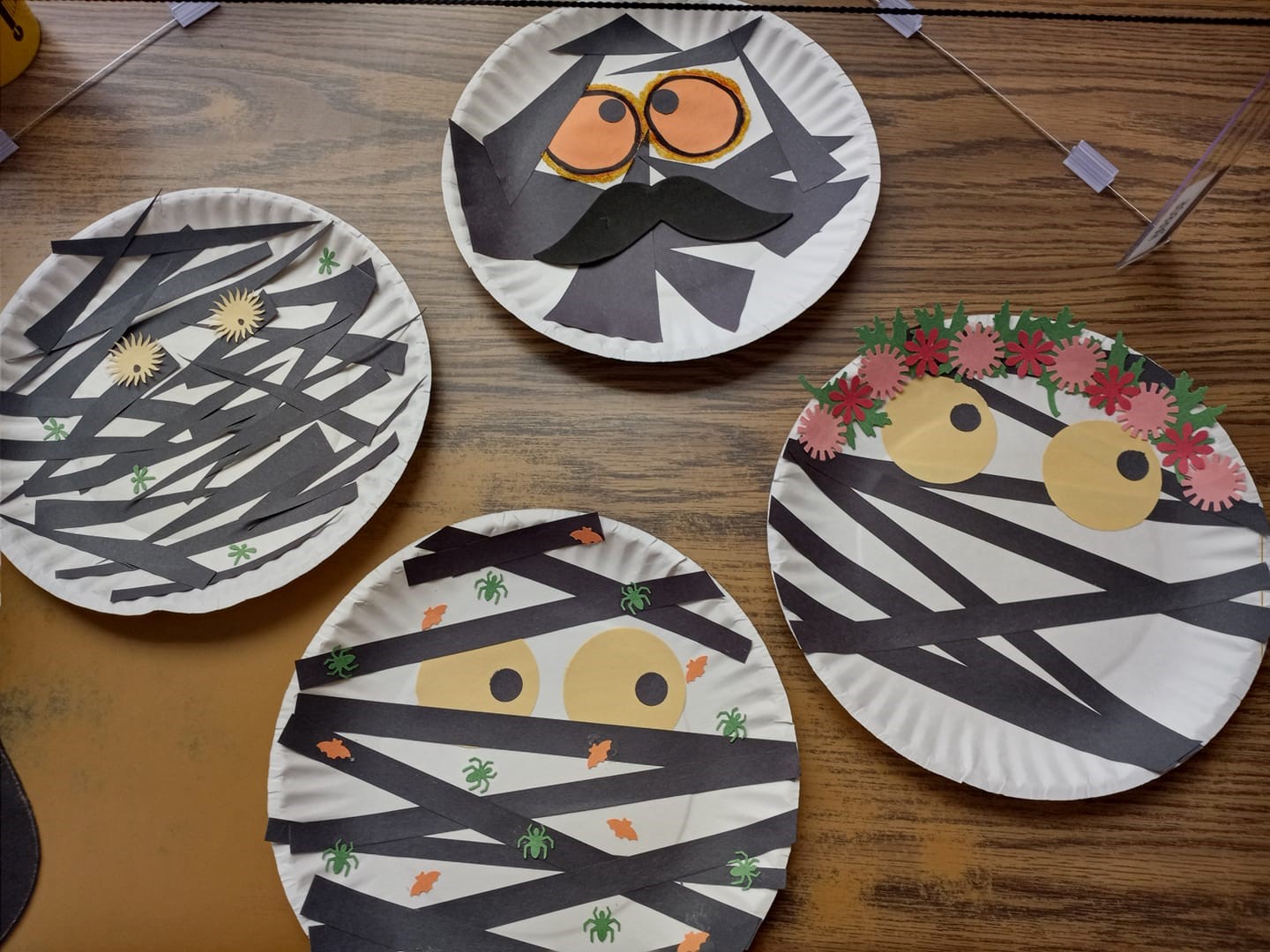 October is here and with it a new set of fall craft and activity packets for families and children of all ages!  Our seasonal themed packets have lots of fun things for everyone in your family, including:
A Family set that has activities such as a sheet to make a leaf rubbing, a Fall Bucket list, and a Resolve to Read 30 day reading challenge.  (A Family set is included in each 6 and under and 7-11 packet.)
A 6 and under set that includes a fall matching game, a cut and paste fall objects sheet, and other crossword puzzles, mazes, coloring sheets, and Mosaic Paper Maple Leaf and Paper Plate Mummy craft projects.
This slideshow requires JavaScript.
A 7 – 11 set with activities that includes a How to Draw an Owl sheet, a scary story writing prompt, a STEM Design Challenge sheet, a soil experiment, other fun activity sheets, and Bat Launcher and STEM Hand craft projects.
This slideshow requires JavaScript.
A 12 and up set that includes journal writing prompts, a STEM Design Challenge sheet, a Why Do Leaves Change Color science experiment, a sheet to create your own emojis, copies of Edgar Allan Poe's "The Raven" and a retelling of the myth "Arachne and the Weaving Contest," and Bat Launcher and Origami Owl craft projects. And we also have a new set of adult coloring sheets for fans of this relaxing pastime.  If you are an adult or teen who likes to color, ask for a packet of coloring sheets just for you!
This slideshow requires JavaScript.
Each age group packet also contains a suggested reading list from NERL's card catalog that is specific to that age group. And don't worry, if your child is on the cusp of two groups or one of the other sets or craft projects sounds interesting, you are welcome to ask for multiple packets!  So stop by a branch of Northeast Regional Library soon to get your October packets.