Suggested Family Activity • Enjoy Spring!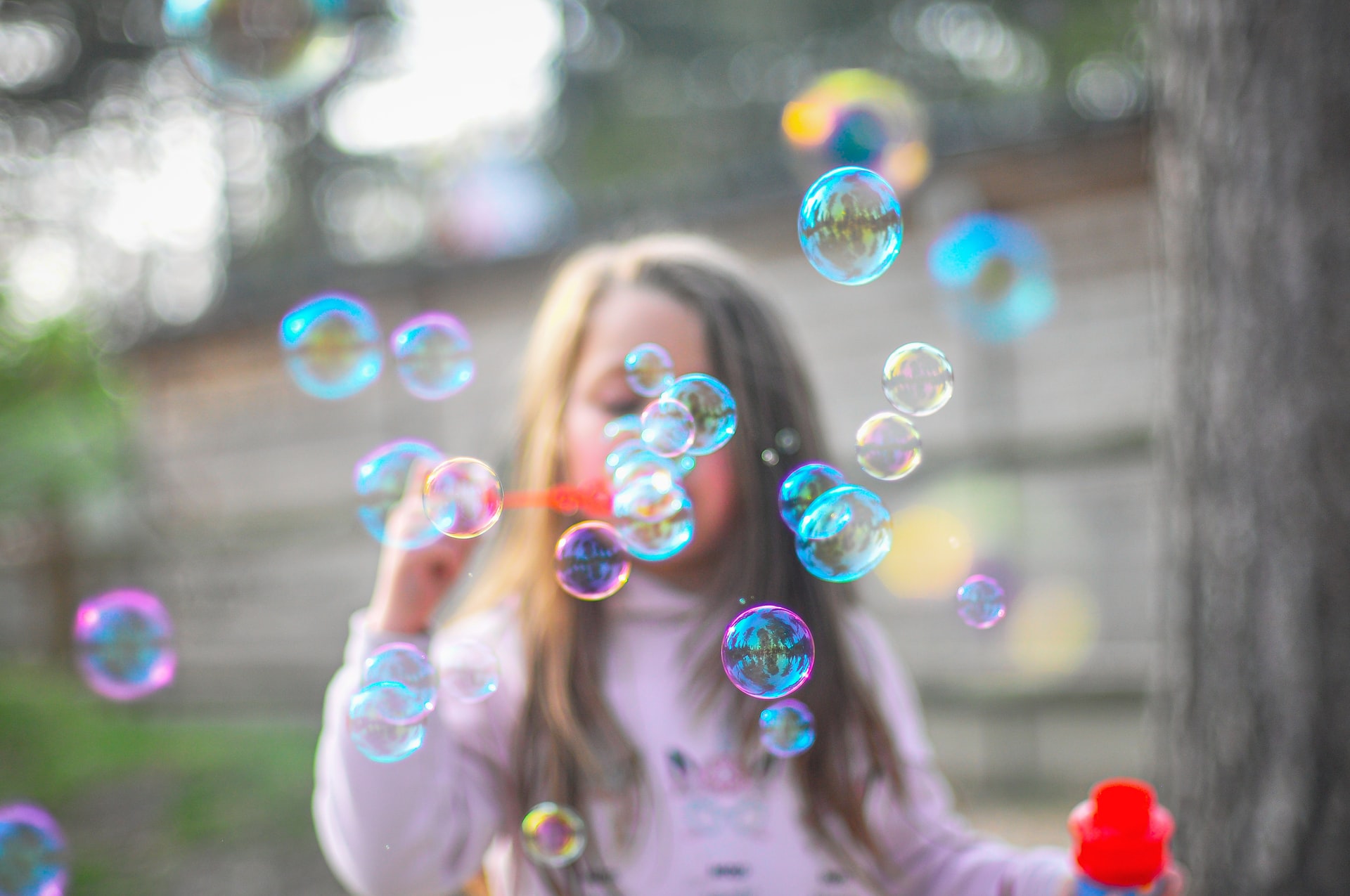 Suggested Family Activity • Enjoy Spring!
If the weather is nice this weekend, celebrate the spring temperatures by spending some time outside.  If you can find a patch of clover, try to find a four-leaf clover for good luck.  Blowing bubbles is another fun outdoor activity.  Blowing them for young children to catch and pop is a great way to sneak in some extra exercise.  To make your own bubble solution, combine 1 cup water with 2 tablespoons glycerin or a corn syrup, such as Karo syrup and 4 tablespoons dishwashing liquid.  Stir it together very slowly (so that the bubbles do not form yet).  For best results, let it sit for several hours or overnight to 'gel' together before using it.
You can also celebrate the nice weather by taking a drive to look at all the leaves turning green, the red clover blooming along roadways, and the dogwood trees blooming in forested areas.  Drive slowly through areas where you live with the windows rolled down to feel (and smell) the nice spring air.  If you do it slowly enough, children may be able to blow bubbles out of their car windows!
If you cannot get outside this weekend, the next best thing is to open the windows in your house to catch the spring breezes.  Doing so will help the air quality inside your home, as the breezes will help circulate all the cooped-up air from this winter and move it out and replace it with clean, fresh air.
This slideshow requires JavaScript.