Suggested Family Activity • Dinosaur 🐱‍🐉 Craft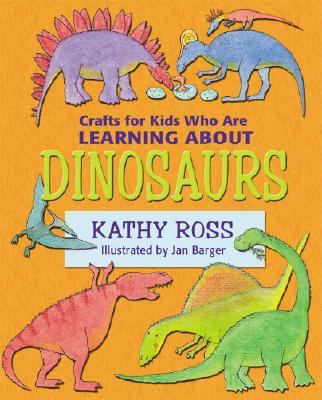 Do your kids love dinosaurs and doing arts and crafts projects?  If you have some paper plates, you can let them make their own dinosaur today.  Grab a plain white paper plate and cut it in half to be the body of the dino.  Children color the body whatever color they want, using crayons, markers, or paint.  Maybe they will make a green dinosaur or maybe it will be a  pink, purple, or blue one.  (You can also use left-over colored plates from birthday parties to make a body).  After they have colored the body, help them draw and cut out pieces to glue to the paper plate to finish their dino friend.  Draw a long neck and head to make an apatosaurus or one with three horns to make a triceratops.  Or add spines down the dinosaur's back to turn it into a stegosaurus or an ankylosaur.  Don't forget to add a tail (short and stumpy or long and curved) and legs to finish out their dinosaur.
If your family would like to do more dinosaur arts and craft projects, check out Crafts for Kids who are Wild about Dinosaurs by Kathy Ross.  Young children just venturing into the world of dinosaurs will enjoy Fly Guy Presents: Dinosaurs by Tedd Arnold and Little Kids First Big Book of Dinosaurs by National Geographic.  Older children who love dinosaurs will want to check out some of the great non-fiction books available at your local library branch.  They include Bill Nye the Science Guy's Great Big Dinosaur Dig, Dinosaur A to Z by Dustin Growick, and A Dinosaur Named Sue: The Story of the Colossal Fossil: The World's Most Complete T. Rex by Patricia Relf.
This slideshow requires JavaScript.