Suggested Family Activity • 30 Days of Gratitude Challenge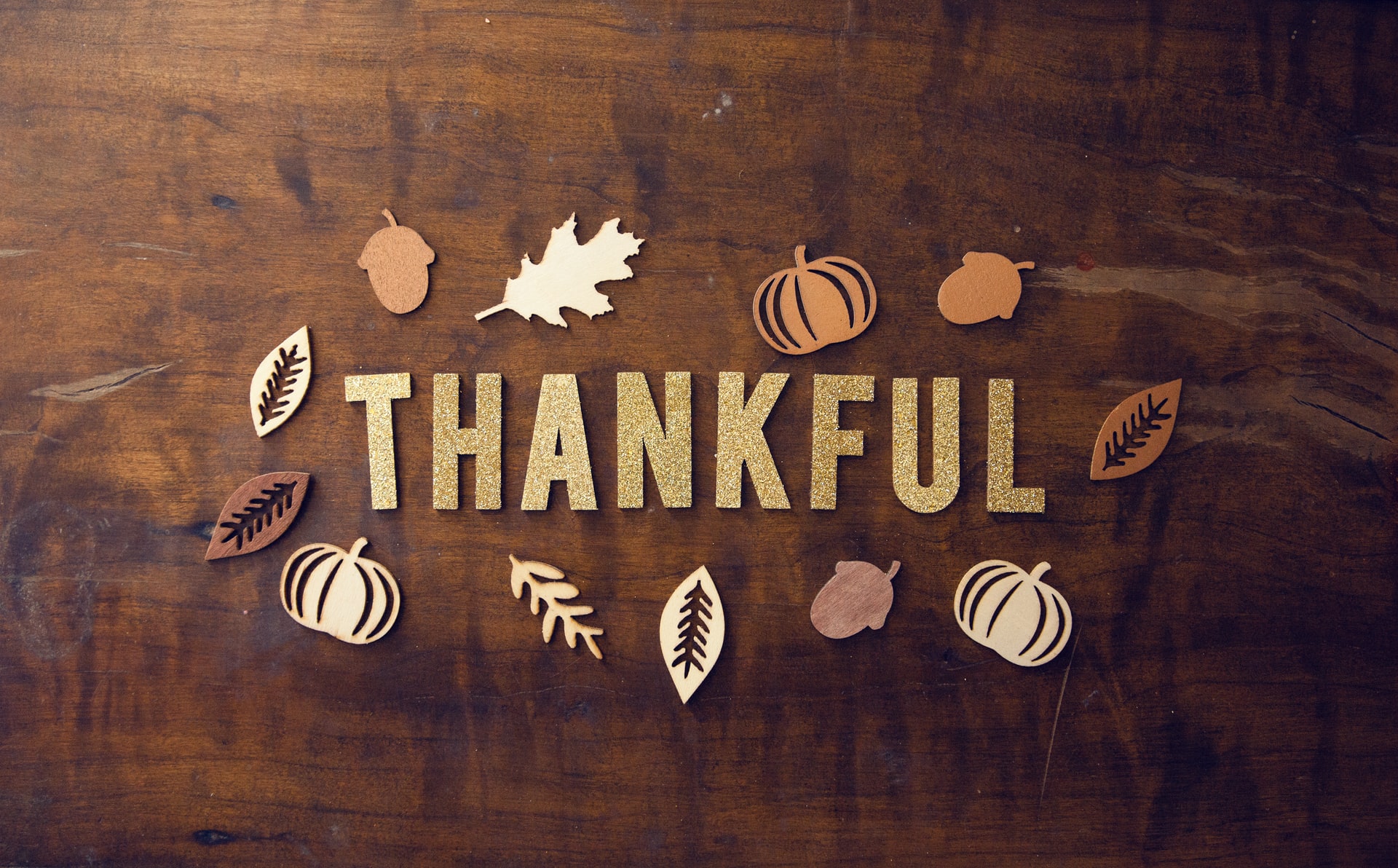 As we enter the week of Thanksgiving, many of us start thinking of all the things we are grateful for in our lives.  Our November activity packets this month even have a 30 Days of Gratitude Challenge for individuals to do by themself or families to do together.  Each day contains an idea for simple things to do to think about who you are grateful for – such as thanking a parent, friend, teacher, or other community members, such as those who work in health care or city support services (fire department, police department, garbage pick-up, etc.).  It also contains prompts to get you thinking about other things around you to be grateful for, such as certain tastes or things you see, as well as prompts that ask you to share something you are grateful for that happened today or write about an animal you are glad exists.
Keeping a Gratitude Journal is another way of making yourself think about the everyday things you are grateful for.  Our packets contain a simple Gratitude Journal sheet for young children that prompts them to draw a picture of two things they are thankful for today.  Older children also have a sheet that lets them write down something they are thankful for today, as well as asks them to perform an act of kindness for someone else.  As you see from our sheets, Gratitude Journals do not have to be fancy.  All you need is paper to start writing down daily things in your life for which you are grateful.  Having your list of things to be grateful for all in one spot will not only help you to remember them, but it will also give you a good place to go to when you are having a bad day.  If you are feeling down and 'blue', pull out your journal to read about all the great things in your life.
We would love to see your photos!  Send pics to photos@nereg.lib.ms.us