Suggested Family Activities • National Quilting Day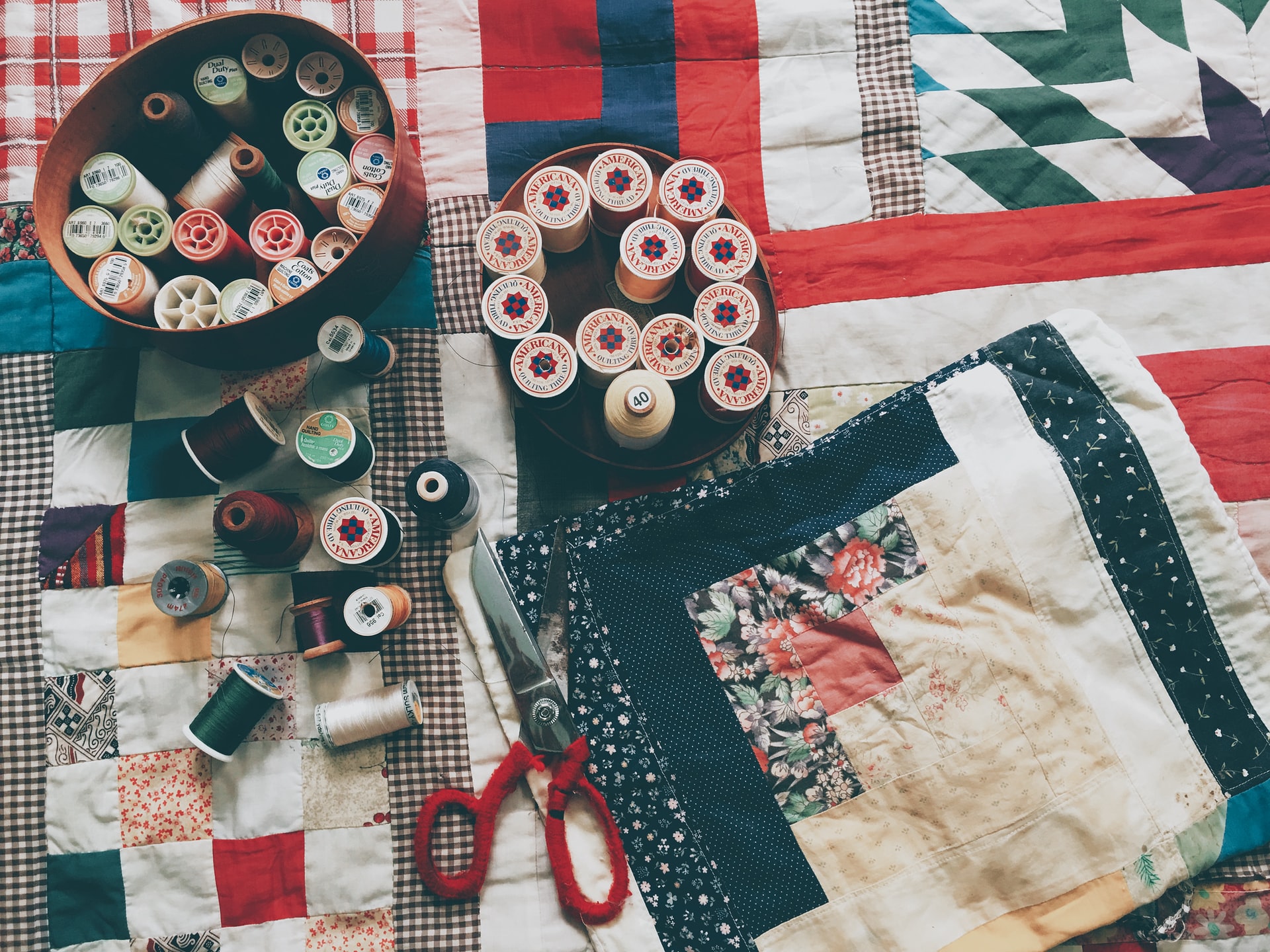 Suggested Family Activities • National Quilting Day
Tomorrow is National Quilting Day.  Quilting is type of sewing where a layer of batting or stuffing is sewn in between pieces of fabric.  Traditionally, women have saved scraps of fabric left over from where they made their family's clothes or recycled worn-out garments by cutting them up to sew into quilts to help keep their families warm at night.  As people began to have more money to spend, women began to buy special fabric just to make beautiful quilts, often for special occasions such as the birth of a child or a marriage. Family quilts are often treasured pieces of a family's history and passed down from generation to generation because of the skill involved in making a completed piece.   If you would like to learn how to quilt, check out these titles from our libraries' collection: Any Body Can Learn to Quilt by Bonnie K. Browning, The Art of Classic Quiltmaking by Harriet Hargrave, or Quilting Step by Step by Maggi McCormick Gordon.
Did you know that quilts were used as part of the Underground Railroad to show the path to take as well as to indicate which houses would offer food and shelter to those seeking freedom?  To learn more, check out Hidden in Plain View: The Secret Story of Quilts and the Underground Railroad by Jacqueline Tobin.  Titles in our collection that show the history of quilts in our state include Martha Skelton: Master Quilter of Mississippi and Mississippi Quilts, both by Mary Elizabeth Johnson.
Picture book titles to read to young children include The Keeping Quilt by Patricia Polacco, The Kindness Quilt by Nancy Elizabeth Wallace, Sweet Clara and the Freedom Quilt by Deborah Hopkinson, Papa and the Pioneer Quilt by Jean Van Leeuwen, The Patchwork Quilt by Valerie Flournoy, and The Quiltmaker's Gift by Jeff Brumbeau.