Suggested Family Activities • Book Spine Poetry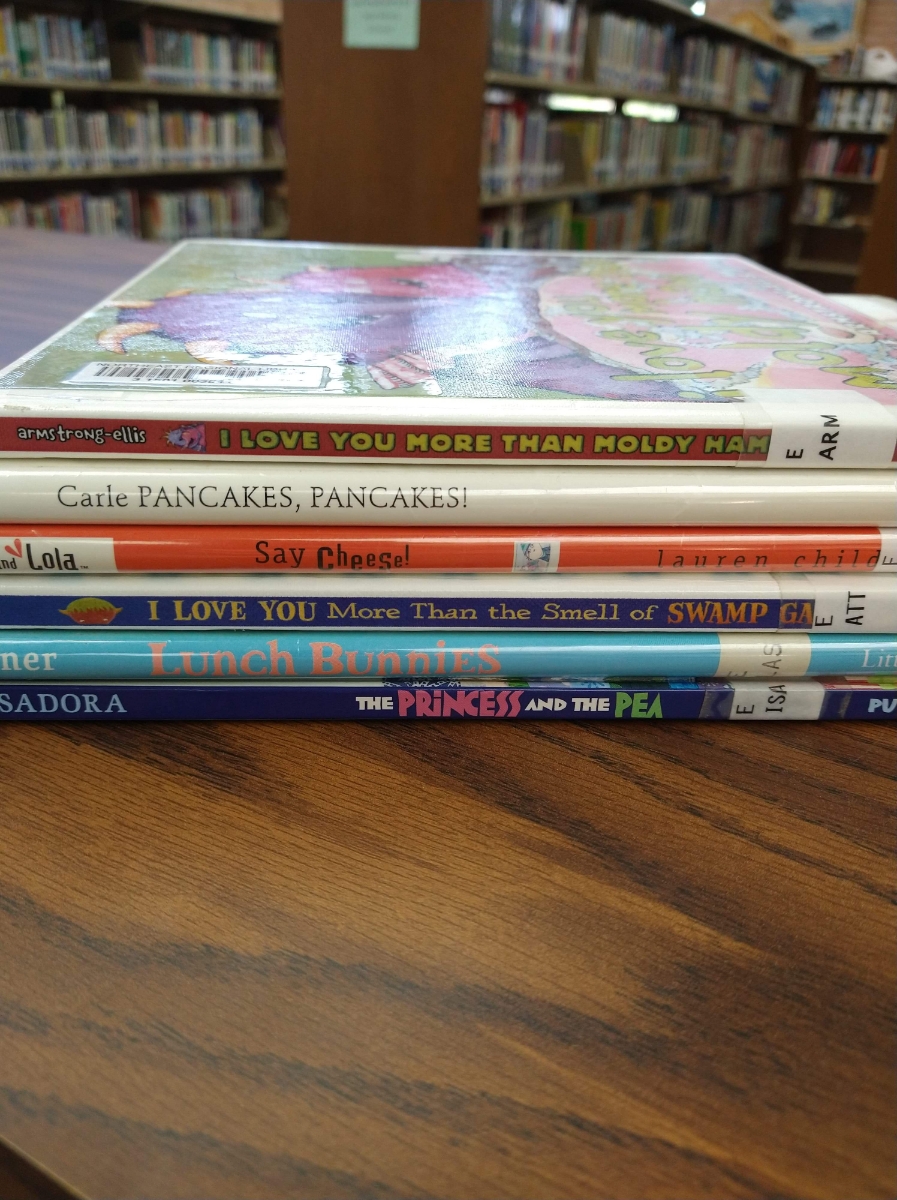 Suggested Family Activities • Book Spine Poetry
Have fun today with a little Book Spine Poetry!  How do you play, you ask?  Just gather up book titles that, when put together, form a funny sentence or story.  For example, stack up the books Basketball, Wizards of the Game, Game Plan, Athletic Shorts, The Moves Make the Man for a sports themed poem.  Or use the books Aargh, It's an Alien, Abracadabra, Yikes, It's a Yeti, Hit It for a funny creature themed poem.
A fun book themed idea today is to pick out your favorite book and find something to make that is based on that story.  Kids are great at coming up with things to make for this activity!  Maybe you will make your own representations of a dinosaur habitat for a dinosaur book or maybe you will create a paper hat to go along with a pirate, princess, or firefighter book.  The sky's the limit!  Another fun idea is to throw on some costumes and act out your favorite book.
The fun can even be extended into the kitchen if you make a dish that reminds you of your favorite book.  You could make Green Eggs & Ham or apple pie from The Giving Tree by Shel Silverstein.  If you like sweet things to eat (and who doesn't?), use Laura Joffe Numeroff's books If You Give a Moose a Muffin, If You Give a Dog a Donut or If You Give a Mouse a Cookie for inspiration for what to bake.