Suggested Family Activities • Beverly Cleary and National Library Week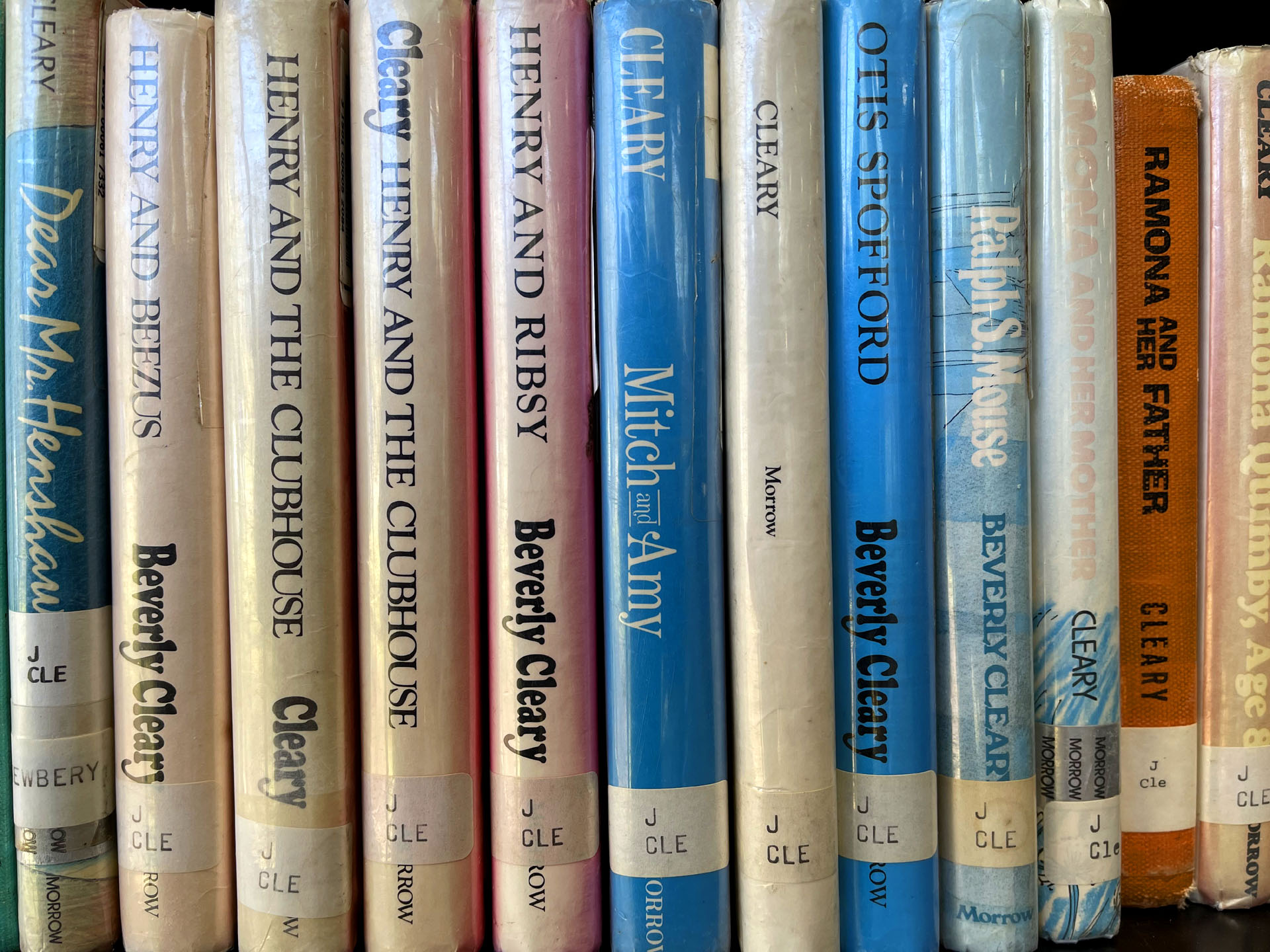 Suggested Family Activities • Beverly Cleary and National Library Week
This week is National Library Week, a time set aside each year to celebrate our libraries and the many contributions that library workers make to their communities each day. NLW is also a great time to promote the use of your local libraries and to show your support for what they do. Special NLW events this year include a special NLW children's activity packet filled with library and book related coloring sheets, word searches, a cut and paste "What Belongs in the Library" sheet, a Find the Differences sheet, drawing activities and other activity sheets. Also included in the NLW packets is a list of popular beginning to read titles for children just venturing into books on their own, as well as titles for beginning chapter book readers. We will also be posting daily Suggested Family Activities about books and reading on our website each day this week and having Facebook Live Story Times every day.
As we begin National Library Week, we mourn the loss of possibly the greatest librarian turned writer – Beverly Cleary. Cleary died on March 26 at the age of 104, leaving behind a legacy of children's books that remain classics today. First published in the 1950s and 60s, Cleary's books provided children with stories about everyday people and the funny, unexpected daily events of their lives. Her first books featured Henry Huggins, his dog Ribsy and their friends. After the success of several books featuring Henry, his friend Beezus's little sister Ramona broke out in a series of her own that was an instant hit with children everywhere. Other popular Beverly Cleary books include Ellen Tebbits, Emily's Runaway Imagination, Otis Spofford, The Mouse and the Motorcycle and Dear Mr. Henshaw, which won a Newbery award.
Cleary's books are still as funny today as when they were first published. NERL Director Dee Hare's husband Mike has been reading a chapter each night of the Henry Huggins books to their son Cole. They have just started the fourth title in that series; Cole loves laughing at all the things Henry and Ribsy get up to! Cleary's books are a great choice for reading out loud to children of all ages, as well as for older readers to read on their own, so check out a copy at your local library branch today.
To learn more about the life and works of Beverly Cleary, check out this article from The New York Times: https://www.nytimes.com/2021/03/26/books/beverly-cleary-dead.html. You can also visit her website here https://www.beverlycleary.com/ for fun activities and information about all her famous characters, games, a teacher's guide to her books and more.
See previous #suggestedfamilyactivities on our website at https://nereg.lib.ms.us/family-activities
Post your favorite Beverly Cleary book or story in the comments!