Suggested Daily Activities: It's Puzzle Time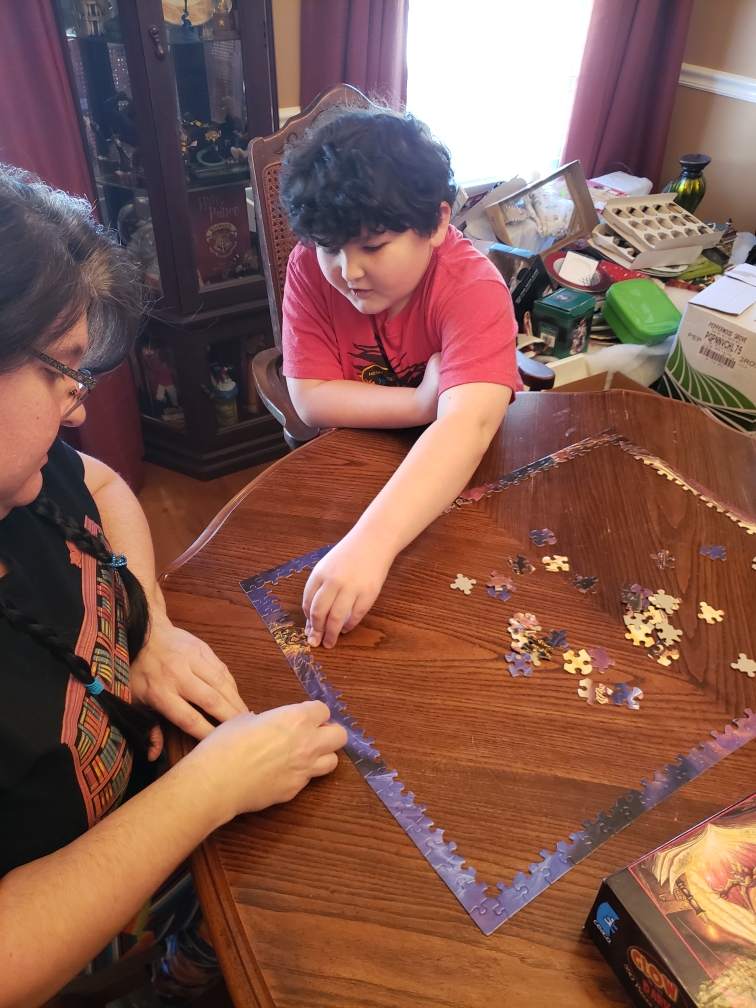 If one of your new year's goals is to pick up a new hobby, try out the world of puzzles today on National Puzzle Day.  Working on a jigsaw puzzle together as a family is a fun and relaxing experience that everyone will love.  Plus, it has health benefits too!  Did you know working on puzzles exercises your brain power and helps you to improve not only your memory skills but also your ability to recognize shapes and how they fit together (called visual and spatial reasoning).  It can also lower your stress level as it can be a very meditative process.
Family members of all ages can get involved with puzzles as there are a wide variety of puzzles for all mental stages.  Sometimes adults think of working on a puzzle as a solo activity only, but children learn to work on puzzles with help from adults.  Because of this experience when they are young, they often view it as a shared, social experience.  So have some fun social time with your family and work on a puzzle today!
It's not all about jigsaw puzzles either, don't forget brain teasers and other word puzzles such as crossword puzzles, word searches (there's some great seasonal ones in our library's children's packets each month!), Sudoku and more.  These types of puzzles improve your brain power by helping with your ability to recognize letters of the alphabet and numbers, they help you increase your vocabulary as they often introduce new words to you and they help you with problem solving skills.  Great skills to work on for all ages!
We'd love to see your pics, email them to us at summerlibraryprogram@nereg.lib.ms.us