Suggested Family Activity • Tolkien Reading Day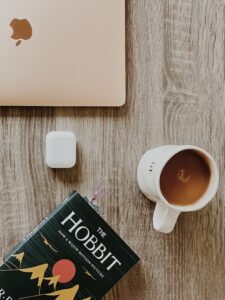 Do you like "The Lord of the Rings" trilogy"?  What about The Hobbit?  Then celebrate Tolkien Reading Day tomorrow!  This day was created in 2003 by the Tolkien Society to encourage people to explore the many writings of J.R.R. Tolkien, who was not only a writer but a poet and a university professor.  March 25 was chosen because it is the day Frodo destroyed the Ring and began the fall of Sauron.  Although Tolkien is best known for the titles above, along with The Silmarrillion, he published more than 30 books in all.  Several of them were not published until after his death.   After the success of Peter Jackson's film adaptation of "The Lord of the Rings" trilogy from 2001-2003, sales of those titles continue to grow from year to year.  If you loved the movies but have not read the books yet, start one today in honor of Tolkien Reading Day.  Your local library branch can let you borrow a copy!  Or if you would like to learn more about Tolkien's most famous creations, check out The Complete Guide to Middle-Earth by Robert Foster, The Complete Tolkien Companion by J. E. A. Tyler, or The Worlds of J. R. R. Tolkien: The Places That Inspired Middle-Earth by John Garth.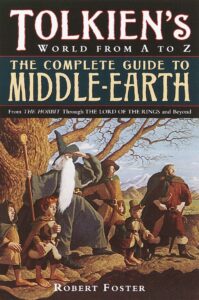 Tolkien liked to doodle and draw while he was thinking so you can also celebrate today by getting out your pencils and creating a drawing of your own magical story.  Or maybe you will create a map of Middle Earth. Tolkien also had a great love for languages and created his own versions for his tales.  Junior readers can learn more about this aspect of his life in the book J.R.R. Tolkien: Creator of Languages and Legends by Doris Lynch.  He enjoyed doing crossword and other types of word puzzles so you could also try your hand at one today in his honor.  Tolkien's friendship with other great minds of his era has been the topic of many books such as The Fellowship: The Literary Lives of the Inklings: J.R.R. Tolkien, C.S. Lewis, Owen Barfield, Charles Williams by Philip Zaleski.