MPB and George E. Allen Library Pilot Program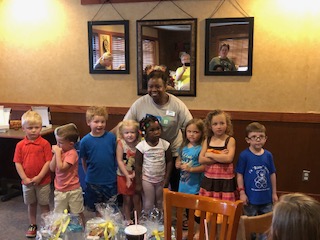 George E. Allen library recently participated in a pilot program with Mississippi Public Broadcasting entitled AHA Island.
George E. Allen Library is one of twenty libraries in the country that is participating in the Pilot Program!
Nine Prentiss County families were invited to participate in the program promoting computational thinking to three and four year olds.  The families were awarded several books each week totaling over $300 dollars and, for completing the program, each family received their very own tablet.