LibreOffice is a Free Microsoft Office Alternative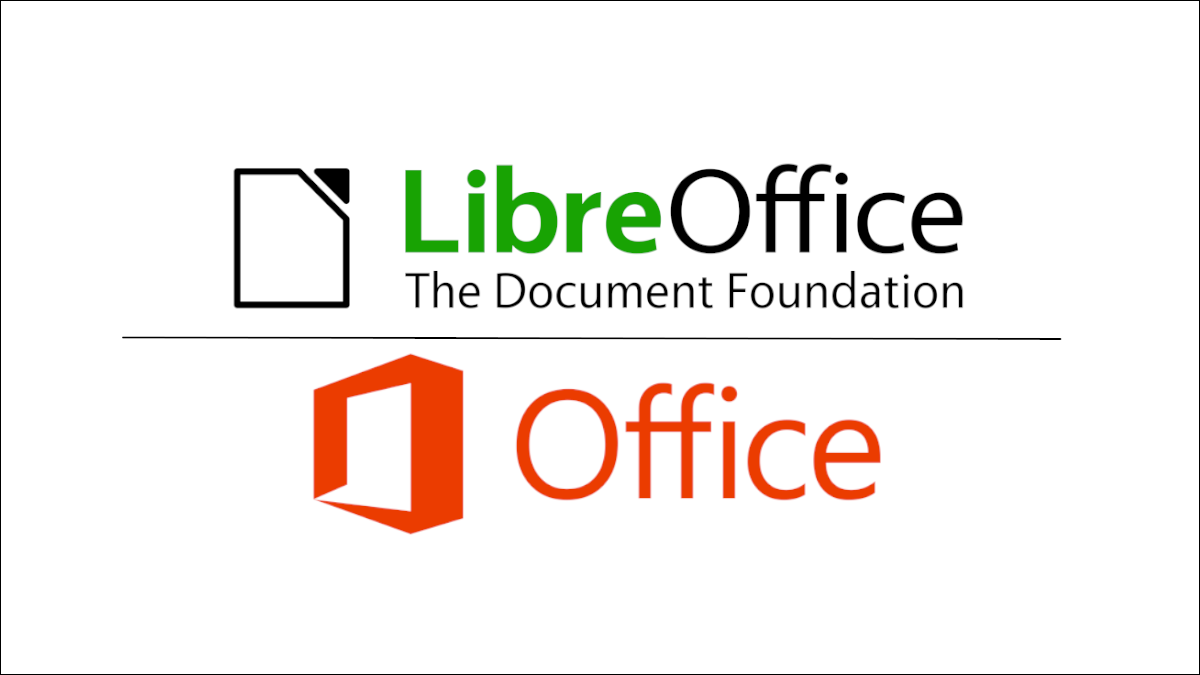 LibreOffice is the number one open-source office suite, and it's the default office package on most Linux distributions. But can a free product compete with Microsoft?
Microsoft Office was released in November 1990 and included Microsoft Word, Microsoft Excel, and PowerPoint. There were many competing office suites—from companies such as Lotus, IBM, and Corel—but none came close to repeating the success of Microsoft Office.
StarOffice was an office productivity suite developed by a German company called Star Division. They were acquired by Sun Microsystems. A year later, Sun released the StarOffice source code as an open-source product called OpenOffice.org. StarOffice was still sold and developed—benefiting from code contributions made by the OpenOffice.org community—and eventually reached around 100 million users.
In 2010, Oracle Corporation acquired Sun Microsystems. By 2011, Oracle Corporation was looking to offload the OpenOffice.org open-source project. They struck a deal with the Apache Foundation, and Apache OpenOffice was born. Differences of opinion within the Apache OpenOffice community led to many Apache OpenOffice developers forming a new organization called The Document Foundation. They forked the OpenOffice.org code and created their own project called LibreOffice. LibreOffice nows ships as the default office suite application on most Linux distributions and the dominant open-source productivity software.
The question remains, however: can a free productivity suite really compete with the de facto corporate standard?
LibreOffice and Microsoft Office
There are several ways to obtain Microsoft Office. You can buy it, and install it on your desktop. You can take out a Microsoft 365 subscription that includes Microsoft Office. You still get applications to run on the desktop, but as long as you maintain your subscription your software will always be upgraded to the latest version.
LibreOffice is free. You can download and install it and start using it. It is desktop only. Microsoft has cloud-based versions of their applications that you can use in your browser. LibreOffice does not offer anything like that, nor does it bundle cloud storage as Microsoft does.
Microsoft Office runs on Microsoft Windows, macOS, iOS, and Android (and there are workarounds for installing Office on Linux). LibreOffice runs on Windows, Linux, and macOS, including a new experimental build compiled for Apple Silicon processors.
Microsoft Office includes:
Word: Word processing program.
Excel: Spreadsheet program.
PowerPoint: Presentation software.
OneNote: Note-taking software.
Depending on which version you buy or subscribe to, you will also get some or all of these packages:
Outlook: An email client.
Teams: A team communication and collaboration client.
Publisher: A desktop publishing program.
Access: A database management system. By default, it uses the Microsoft Jet database engine.
Skype for Business: Instant messenger and video call software.
LibreOffice includes these applications:
Writer: Word processing program.
Calc: Spreadsheet program.
Impress: Presentation software.
Draw: Vector graphics application.
Base: Database management system. By default, it uses the HSQLDB but work is afoot to migrate to Firebird. You might need to install Base separately. On many Linux distributions, it's not part of the core LibreOffice offering.
If you need functionality that isn't included in LibreOffice—such as an email client, desktop publishing application, or a messaging and collaboration program—you have many open-source options to choose from including well-known examples such as Thunderbird, Scribus, and Rocket.Chat. Of course, they won't have the same look and feel as the rest of the office suite, and they won't be tightly integrated.
If you need cloud support LibreOffice might not be for you.
For the average user of office applications, function for function you'll see little difference between Word and Writer. Some things are easier in Word and more intuitive, such as working with tables of contents and other front matter. The reverse is true for others; LibreOffice handles styles in a more accessible and logical fashion, for example.
Sharing Documents With Microsoft Office Users
If all you ever use is LibreOffice, and you share documents with other LibreOffice users, you'll have no problems whatsoever. If you need to share documents with Microsoft Office users and they don't need to edit them, send them as PDF. When you need to share documents with Microsoft Word users who edit the document and send it back to you, problems may arise.
LibreOffice's native file format follows the Open Document Format, and Writer's default file format is Open Document Text. Microsoft uses its own Office Open XML format. They're both XML-based document formats. Microsoft Word can read LibreOffice ODT file formats, but its accuracy isn't great. LibreOffice Writer can save and read Microsoft's DOCX and formats—and does a better job than Word does with ODT files—but differences may creep in with complicated documents.
A Comparable and (Mostly) Compatible Suite
If you don't need to collaborate on documents or spreadsheets with Microsoft Office users, LibreOffice will satisfy the needs of anyone looking for a fully-featured, mature office suite.
If you do need to share and edit docs with Microsoft Office users, watch out for the gotchas with fonts on non-Windows platforms, and other formatting glitches that can creep in. Things are a lot better than they were, but complicated document layouts and power user spreadsheets can still pose problems.