Library Card Sign-up Month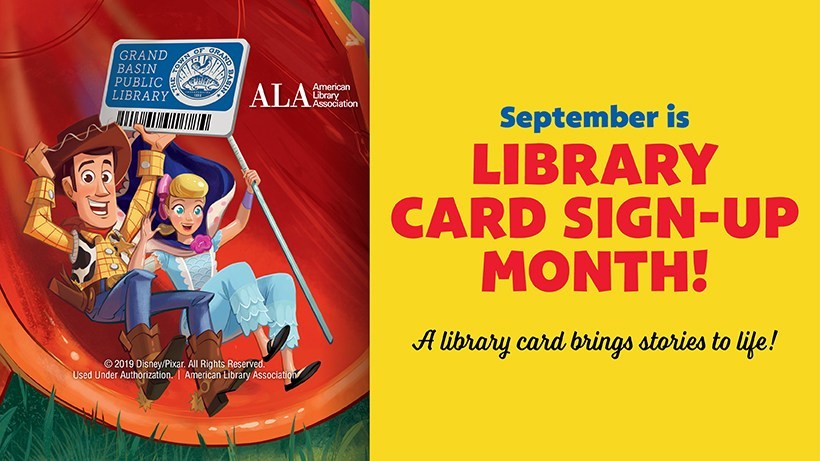 September is Library Card Sign-up Month!
This month, Disney's Toy Story has teamed up with the American Library Association (ALA) to promote the value of a library card. Library cards give you unlimited access to knowledge through books, movies, databases, programming, and more!
We want to see YOUR library card during September!
Don't have a Northeast Regional library card? Apply at the Circulation Desk. Here's what you need to apply.
Use your library card today and bring your story to life!