It's All Just a Bunch of Hocus Pocus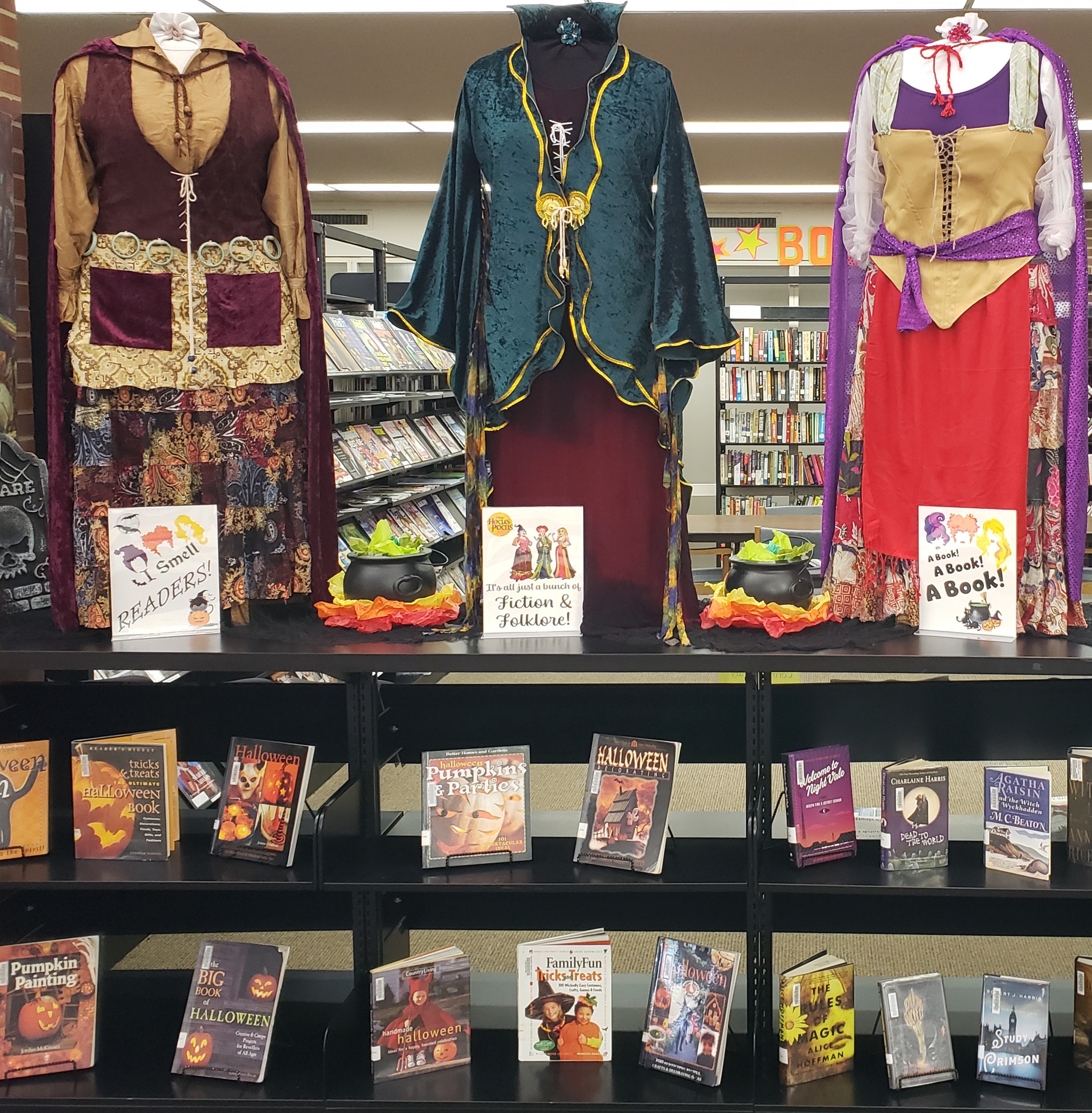 My daughter LOVES Halloween. Me? Not so much. But one year, I couldn't help getting caught up in the energy she was emitting as the season approached. She and her two co-workers would giggle and chat and recite lines from various Halloween movies, all the while planning how they were going to dress up on this particular night. Their silliness was fun to watch and I wanted to be a part of it!
Now, what I love is crafting, so I got busy… we decided to go with the Sanderson Sisters from their most beloved childhood Disney movie, Hocus Pocus. One girl had naturally red hair, another had long blond hair, and my daughter has thick black hair so it was easy to figure out who would dress up as each character. Once that decision was made, I started putting their costumes together.
Being a self-proclaimed yet organized "hoarder" of many things, paired with my "trash to treasure" mindset, doing so was relatively easy and very inexpensive. In fact, I only spent a total of $12 to make all three costumes!  After going through my closets and bins of fabric, all I needed was a blouse for Mary, something sheer for Sarah's sleeves, and random embellishments for the finishing touches.
For example, I found some large gaudy earrings to use as a clasp on Winifred's coat and had a "happy little accident" when sewing on that gold Christmas rope style garland around the edges- it flattened out perfectly to resemble embroidery! I used shower curtain rings to mimic the rings at the bottom of Mary's vest. The most difficult thing I made was Sarah's bustier because I didn't have a pattern.
I then started working on the props- I finally had a platform on which to let my creativity flow, so I went for it! I put a Ken doll inside of a candle holder I found in my shed to represent the bully in the birdcage. I painted my mom's styrofoam wig head and fashioned a body form to look like Billy Butcherson. I even made a black flame candle and paired it with some "potion bottles" I had laying around.
But the piece de resistance, in my opinion, is the spell book. I coffee stained the edges of an old dictionary and the pages of some spells that I printed off. Then I decoupaged bits of paper towels onto the cover to resemble skin before using hot glue to build up and shape the scars and snakes. I used a handcuff as the eye socket and added eyelashes after painting it as the final touch. It is amazing!
After that Halloween, everything was neatly packed away… until this year when, as it happened, Hocus Pocus 2 came out and I had another opportunity to showcase the costumes. For the sake of our younger patrons here at the Corinth Library though, I left some of the "scarier" props out. The thing is, I needed mannequins in order to put them on display- so I made them out of 2x4s and sofa cushions!
I'm telling you, I have had so much fun putting this together- and to have it so well received has been such a blessing. My smile widens every single time that look of recognition washes over patrons of all ages as they gaze upon my interpretation of the Sanderson Sisters or run their fingers over the cover of the spell book. I truly hope you enjoy them at least half as much as I enjoyed making them!
Amy Alvis, Assistant Librarian
NERL Corinth Library