Home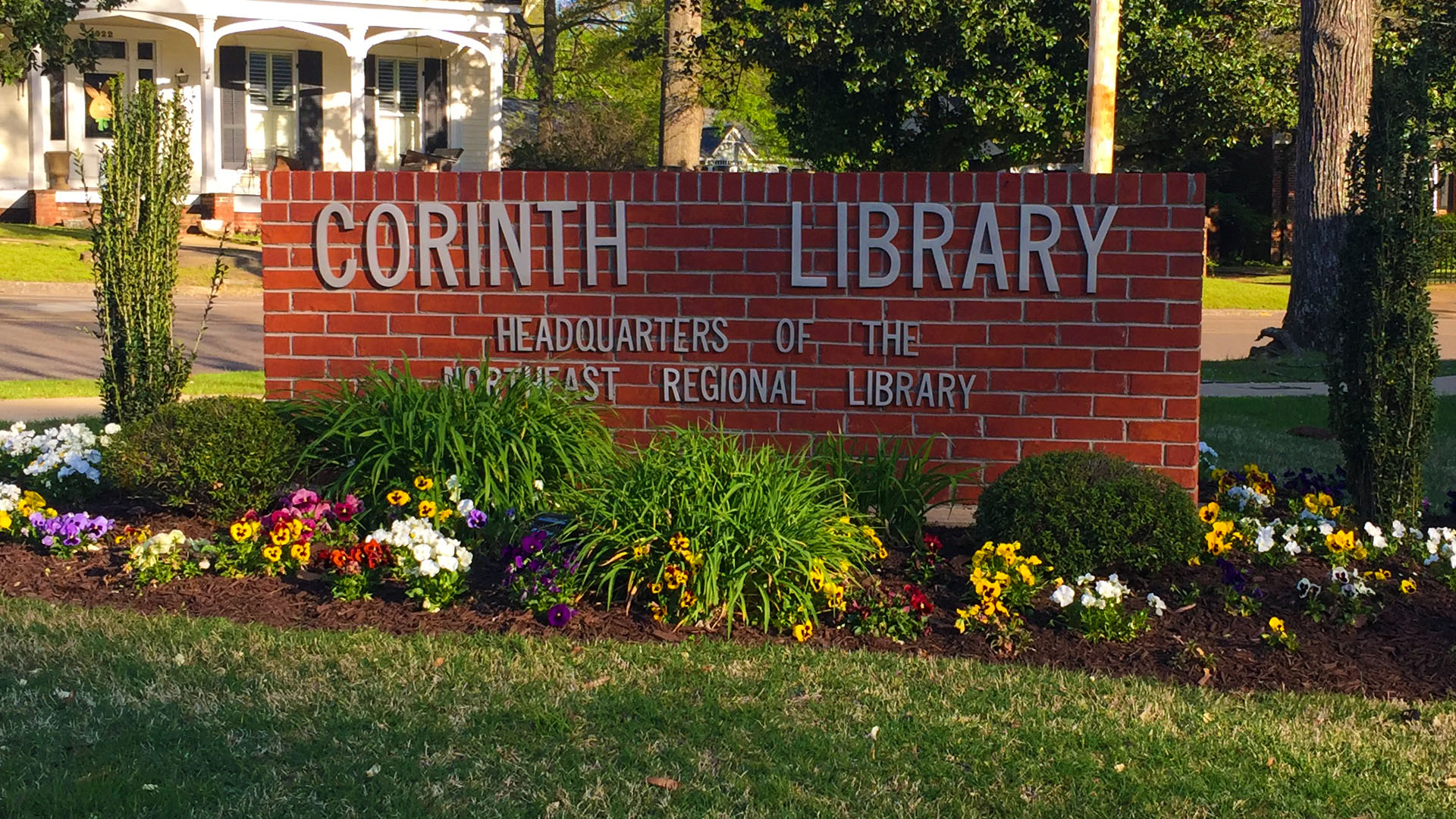 The Northeast Regional Library serves the four northeastern Mississippi counties of Alcorn, Prentiss, Tippah, and Tishomingo.
Established in 1951, the Northeast Regional Library is the second oldest regional library system in Mississippi. It is comprised of a headquarters library at Corinth and twelve branches.
The Northeast Regional Library is governed by a five member Regional Board of Trustees with a representative from each county filling the first four positions. The fifth position is filled by a representative from a different county each time that elections are held.
---
REGIONAL LIBRARY BOARD:
Alcorn County: Ms. Nan Nabors
Prentiss County:  Mrs. Diane E. Garvin
Tippah County: Mr. Larry Cockrum
Tishomingo County: Dr. Nick Phillips
Rotating: Mr. Larry Green (Tishomingo County)
Operations for the regional system, including materials ordering, cataloging, processing, and distribution, are centralized at the Headquarters Library. Headquarters staff is available to assist branch librarians in all aspects of library management. Headquarters staff maintains the regional library's online computer system.
---
HEADQUARTERS STAFF:
Library System Director: Dee Hare – dee@nereg.lib.ms.us
Business Manager: Leigh Hood – leigh@nereg.lib.ms.us
Collection Development Librarian: Hope Morton – hope@nereg.lib.ms.us
Interlibrary Loan: Todd Gurley – todd@nereg.lib.ms.us
Technology Coordinator: Shane Castile – shane@nereg.lib.ms.us