Helping kids learn to code in Mississippi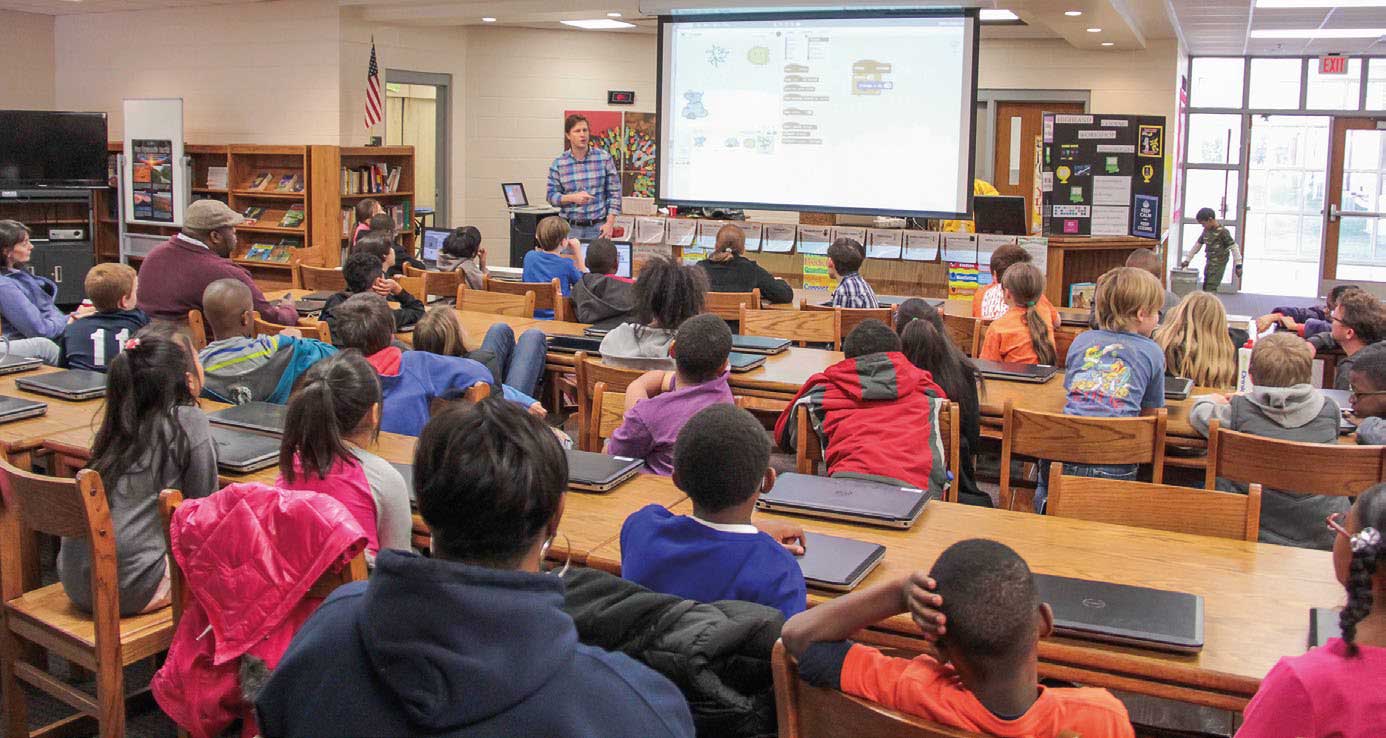 Randy Lynn – Educator
I first developed an interest for computing in the 1980s after my mother purchased an Apple IIe computer for our family," Randy Lynn explains to us. His story isn't too different from all the kids that grew up with a BBC Micro in the UK. "I learned BASIC language programming on that computer and had lots of fun writing simple programs."
I first developed an interest for computing in the 1980s after my mother purchased an Apple IIe computer for our family," Randy Lynn explains to us. His story isn't too different from all the kids that grew up with a BBC Micro in the UK. "I learned BASIC language programming on that computer and had lots of fun writing simple programs."
Unlike some other stories, Randy's experience of learning programming at college didn't go so well.
"I quickly realised that I was in over my head," says Randy. "I remember one of my instructors telling me that my code looked like spaghetti due to all the unnecessary branching… It probably didn't help that I had joined a punk rock band and was spending my weekends playing gigs instead of studying and learning to write better code. Eventually, I decided to change my major to focus on advertising."
It wasn't until 2013 that Randy came back to coding, introducing his kids to Scratch, and reintroducing himself to programming. He went on to help their school participate in Code.org's Hour of Code
and, since then, has been a full advocate of computer science in
schools, helping to co-found Kids Code Mississippi.
What is Kids Code Mississippi?
Kids Code Mississippi is an advocacy campaign that I cofounded with the president of my agency, Tim Mask. We devote our time to the initiative pro bono because we believe computer science education is vital to modernising our state's economy and making our workforce more competitive.
We've led several hackathons, teacher workshops, and policymaker forums over the past few years. I've also set up Raspberry Pi stations at events, where kids can try out Scratch, Sonic Pi, and the Minecraft Pi Edition. The kids have a great time, and it's a joy to see their eyes light up when taking their first steps with coding.
I've also remained involved in the CS4MS pilot, helping review
the curriculum and serving on the steering committee. Most
recently, I joined Mississippi's board for ECEP (Expanding Computing Education Pathways), a coalition of states working
together to broaden participation in computing with a focus on
equity and diversity.
What is your history with the Raspberry Pi?
I first became familiar with Raspberry Pi computers when my son signed up to represent his school in a Technology Student
Association (TSA) competition. His team's idea involved a video display, animated characters, sound, button switches, and LEDs. I ordered a Raspberry Pi online, and it was the perfect tool for the job and a lot of fun for the team to use, too.
In 2017, I was at a CS education conference and happened to strike up a conversation with Matt Richardson, Raspberry Pi's Executive Director of North America, where I learned about the Raspberry Pi Foundation's Picademy training. I attended the Atlanta Picademy in 2018, and returned home with lots of ideas for holding local events.
What are your future plans?
I see Raspberry Pi computers as a game-changer for education in our state.
Mississippi has struggled, for decades, with issues like poverty and poor education outcomes. Despite some improvements, we still rank as the poorest state in the US and have the lowest rates of both computer ownership and access to broadband internet. But, at the same time, we Mississippians are known for our creativity. Where in the past, Mississippians like Elvis and Muddy Waters picked up a guitar at a young age and found inspiration, a young Mississippian today could change the world in a similar way with a Raspberry Pi.
Raspberry Pi's low price point means school districts can add a lot of computing power at a very low cost, which is critical for those areas where the needs are greatest. The computers are not only perfect for teaching kids how to code, but educators can incorporate physical computing projects into the curriculum, too, thanks to the GPIO pins. I believe we are ripe for a 'Raspberry Revolution'.