George E Allen Announcements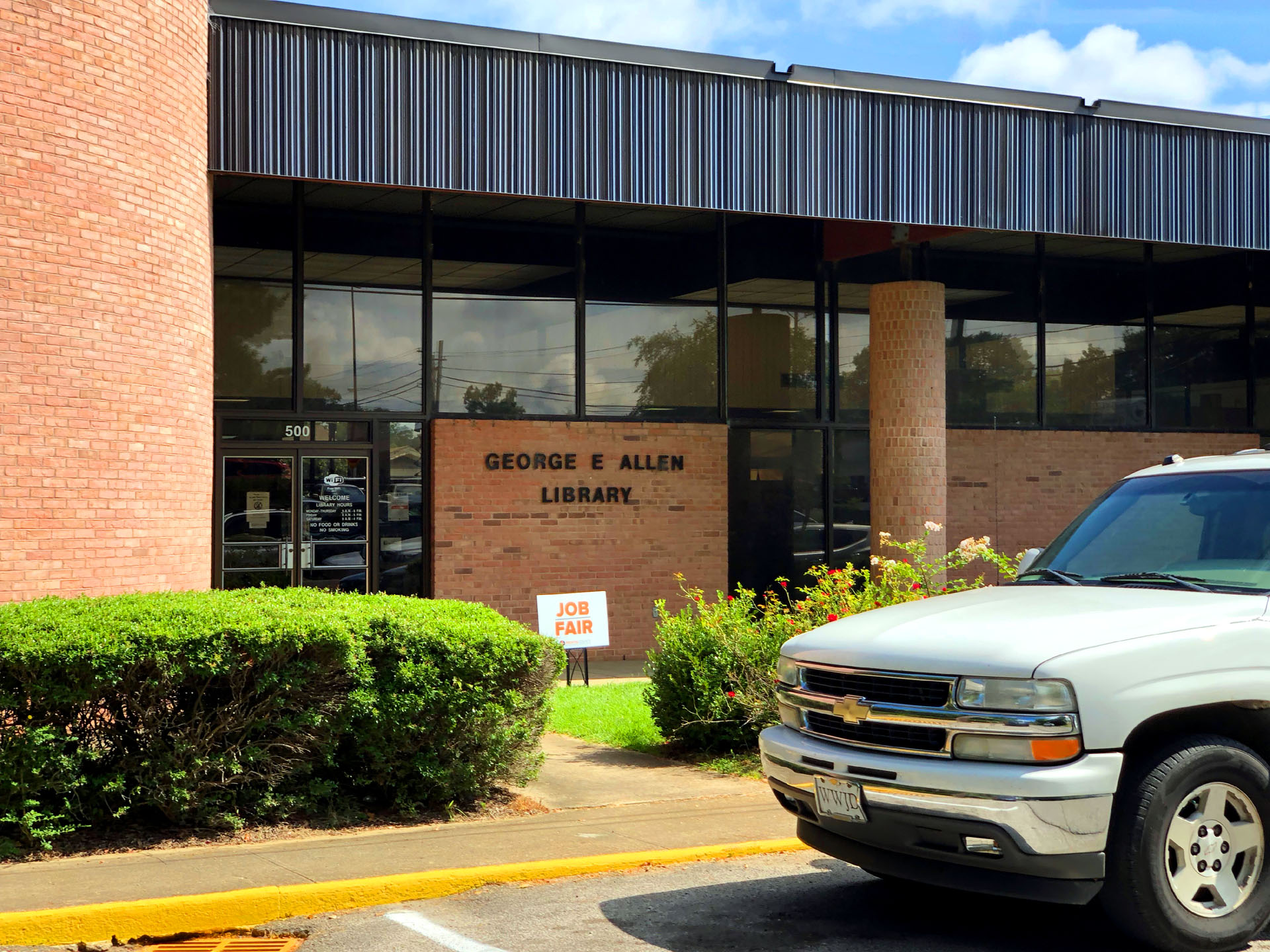 GEORGE E. ALLEN LIBRARY ANNOUNCEMENTS
---
George E. Allen Book Club
We meet on the 3rd Tuesday of each month at 5 PM at the George E Allen Library in Booneville
October 15 at 5 PM • My Southern Journey by Rick Bragg
November 19 at 5 PM • Fighting Caravans by Zane Grey
December 17 at 5 PM • The Husband's Secret by Liane Moriarity
---
LED LIGHTING AT GEORGE E ALLEN LIBRARY
During the fall of 2018, The George E. Allen Library underwent renovations to have new LED lighting installed.  The upgrade is being appreciated by patrons, readers and library staff.
---
OCTOBER LIBRARIAN SPOTLIGHT
Meet George E. Allen Library, Booneville Assistant Librarian
Sandy Donahue
If you visited the George E. Allen Library in Booneville over the summer and thought you spotted a familiar face – you're right! Sandy Donahue, a former morning staff member at the library, recently rejoined the staff as the Assistant Librarian.
---
GEORGE E. ALLEN LIBRARY RECEIVES DONATION
To celebrate the opening of a new location in Booneville, the Rent-A-Center Corporation donated $1,000 to the George E. Allen Library to purchase financial literacy materials for its collection. A total of sixty-six books were ordered and have started arriving for the public to check out. They cover such subjects as budgeting, planning for retirement, investing, becoming debt free, identity theft and many others. Pictured above George E. Allen Librarian Dee Hare looks over the financial literacy collection made possible by a Rent-a-Center grant.
---