Auto-renew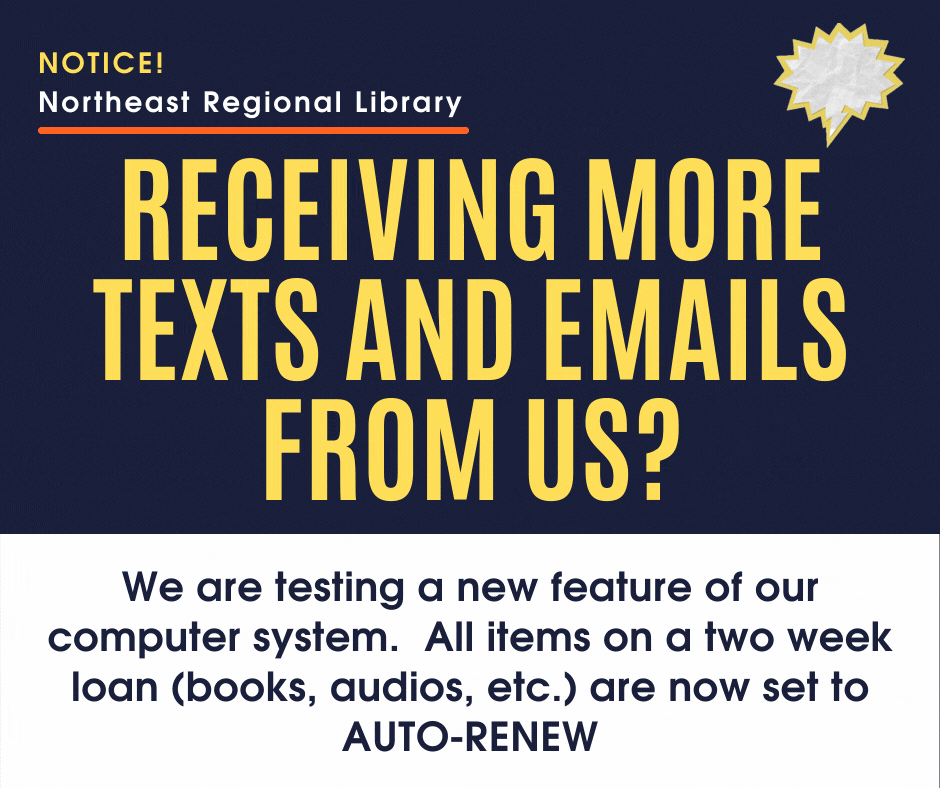 Receiving more texts and emails from us?
Northeast Regional Library System is testing a new feature of our computer system. All items on a two week loan (books, audios, etc.) are now set to AUTO-RENEW.
This means all patrons with accounts in good standing will have their items renew automatically.
Books and Audios can be kept for a total of 6 weeks if no one has asked for them.  DVDs and Videos will NOT be renewed automatically.
Please let us know if you have any questions.