Author Talk with Merle Temple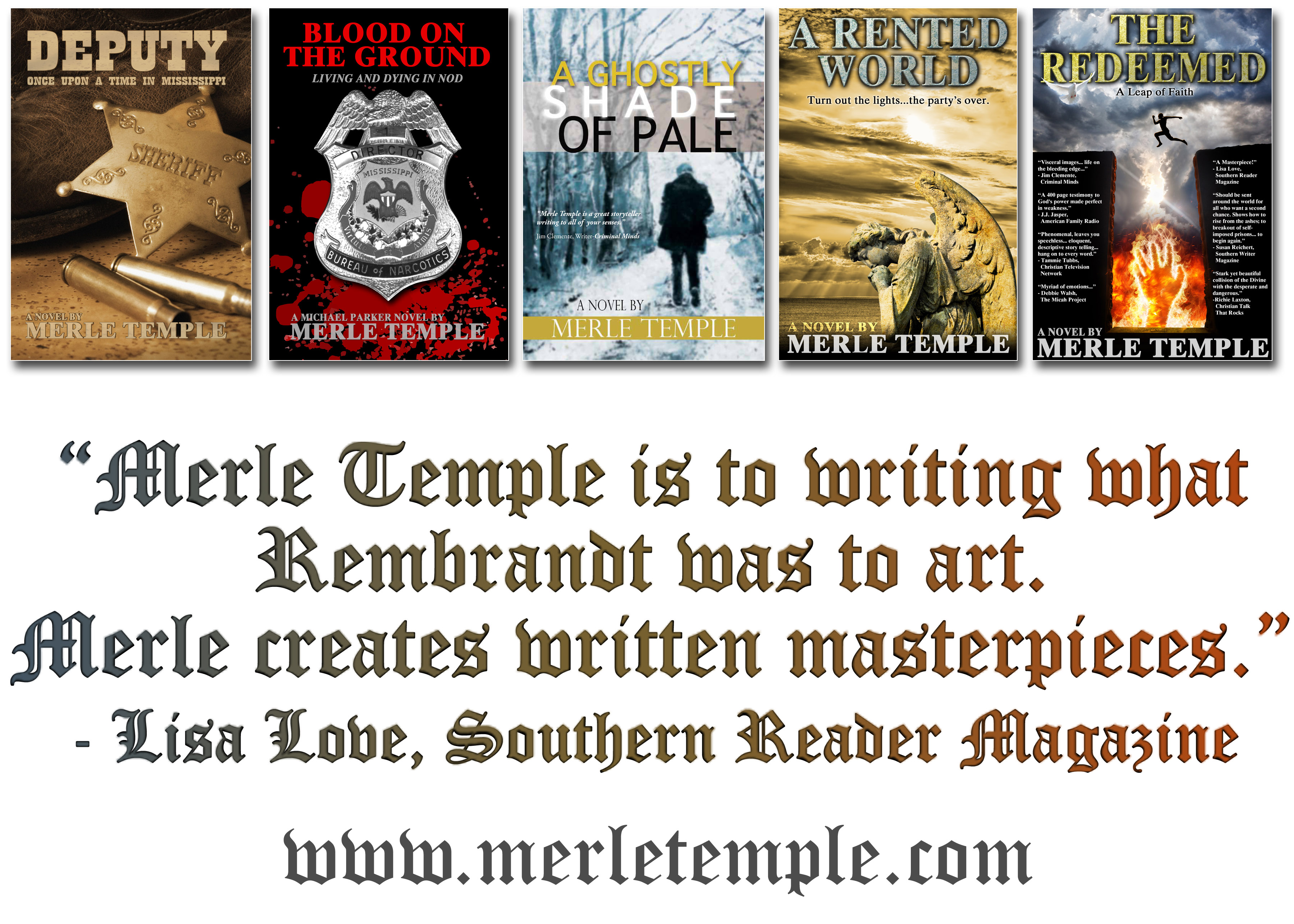 Deception, murder, money, and organized crime—these describe the world that Merle Temple has been involved in for most of his life. The Tupelo native spent his career as a deputy sheriff, as well as an agent and captain with the Mississippi Bureau of Narcotics during the first of the drug wars. Drug dealers even once plotted where to bury his body after their hit men were supposed to kill him. His life is certainly one instance of the "truth being stranger than fiction."
After his career in law enforcement, Temple turned his hand to writing, often using his suspenseful experiences throughout his career as inspiration for his fiction. He has written five books in the Michael Parker series, including familiar titles such as The Redeemed and A Ghostly Shade of Pale. He has worked with the cast of Criminal Minds and his books are in consideration for a TV series through X-G Productions.
The Corinth Library is hosting an afternoon with Merle Temple this Thursday January 10th at 2:00pm in the library auditorium. The event is free and open to all the public. Mr. Temple will be reading selections from his works and discussing his life as a drug enforcement officer as well as a novelist.
As a native of Mississippi, Temple speaks regularly to church groups, schools, book clubs, and libraries. Some of his books have even been used in classrooms ranging from Itawamba Community College and Mississippi State University to a college in Ohio. The books contain no profanity, and Temple has been a bestselling Christian author for LifeWay in Tupelo. The books are also read in shelters and prisons throughout the state. Temple and his wife Judy live in Tupelo.
If you're looking for a good book for the new year, try checking out Merle Temple's suspenseful crime fiction. You'll get a riveting story, as well as a local one. And don't forget that you can hear Merle Temple speak this Thursday January 10th at the Corinth Library auditorium at 2:00pm, completely free of charge. We're located in downtown Corinth at 1023 North Fillmore Street.